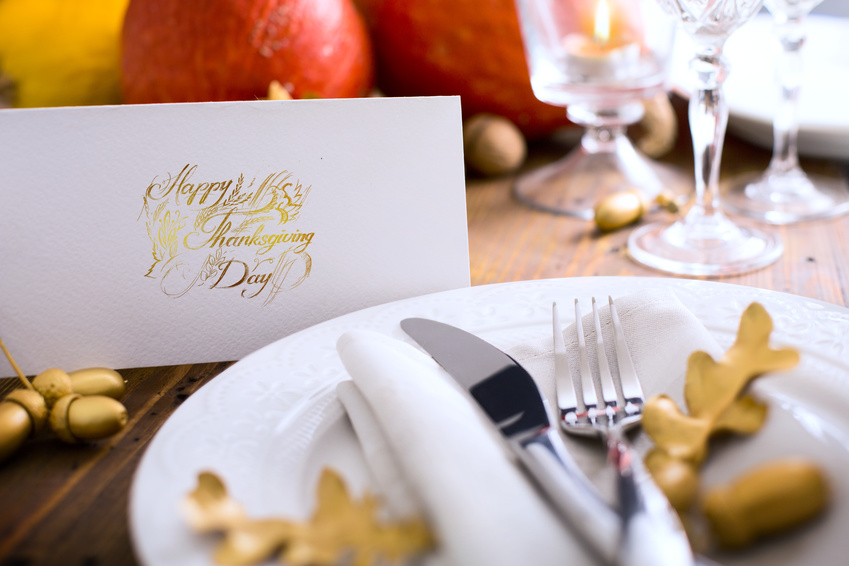 Thanksgiving is a beautiful annual reminder of all of the things we have to be thankful for throughout the rest of the year. It's a time when we bring friends and family together around the table and show our appreciation through a delicious meal made with love. Thanksgiving brings all of my favorite things together in one holiday, including whole grains.
Looking at a typical Thanksgiving spread, you may not see many whole grains gracing your table. However, there are so many creative ways to incorporate whole grain ingredients into traditional Thanksgiving dishes.
One of the most obvious ways to showcase tasty grains is in the breadbasket. Most Thanksgiving tables have the quintessential basket of warm, fluffy dinner rolls. This recipe for Honey Wheat Rolls [2] from King Arthur Flour Company uses mainly whole wheat flour, giving the staple item a healthy twist that is just as delicious as its refined counterpart. If baking rolls from scratch isn't your thing, you can always opt for some premade rolls or biscuits made with whole grains — look for the Whole Grain Stamp on the package to make your choice an easy one!
Another simple way to add whole grains to your table is in the stuffing. A popular substitute is just replacing the typical white bread with a hearty whole grain variety. This recipe for Herbed Sausage, Cranberry, and Apple Stuffing [3] from Sally's Baking Addiction is a great example of how to kick up your recipe a notch while embracing some great autumn flavors. Another take on adding grains to your stuffing is using wild rice as a base. A bit of an unusual take combining sweet, savory, and tart, this recipe for Cranberry-Pear Wild Rice Stuffing [4] from The Veg Kitchen uses both wild rice and whole grain bread.
But what Thanksgiving meal is complete without dessert? A tasty way to add grains to your family's plate is in the much-anticipated final course. Adding whole wheat bread to the end of dinner treat is a great way to get your loved ones to feast on nutritious whole grains. After all, what is Thanksgiving without pie — like this recipe for The Best Pumpkin Pie Ever [5] from our very own recipe cache. As a bonus, this whole wheat crust can be used to make pies of any flavor. If you've had your fill of pie, this recipe for Apple Cinnamon Bread Pudding [6] from The Healthy Foodie may just hit all the requirements for a flawless finale.
However you choose to grace your table with grains this year, we hope you have a very happy and healthy Thanksgiving holiday from all of us at Oldways.
(Harley)