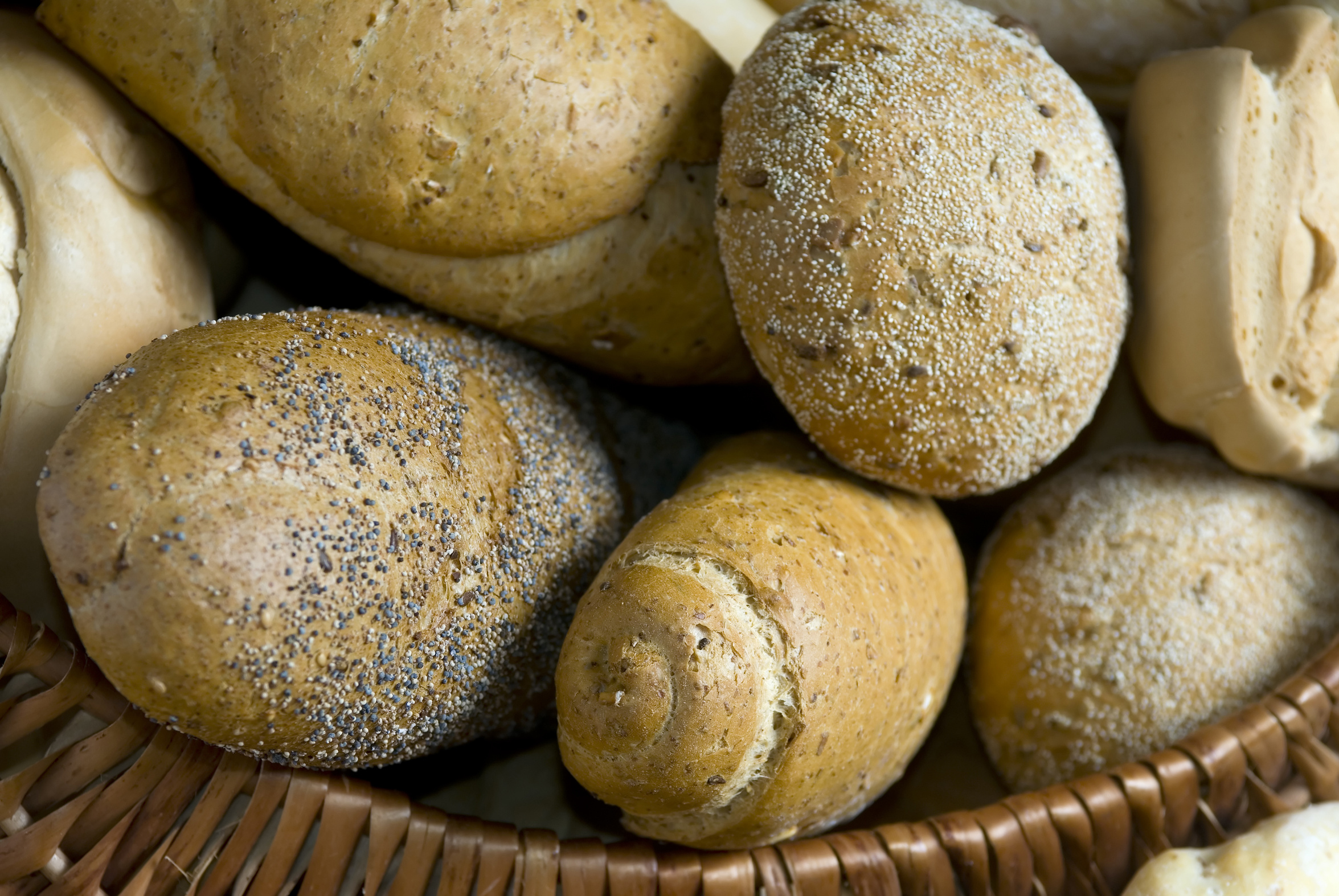 Recently, there has been a revival of tradition in the grain world. More and more, we are seeing farmers, millers, and bakers going back to the basics of what constitutes good grain, and in turn, what makes good grain products.
This revival begins with the farmers. In Amy Halloran's new book, The New Bread Basket [2], she writes about the ways in which farmers are researching and exploring ways to work with different grains, specifically those suited to the regions that they grow in. Bakers and brewers are increasingly looking for locally grown products in support of sustainable agriculture and better taste. In fact, Halloran uses a familiar example in Whole Foods, which sells local flour from Maine Grains [3] (run by WGC friend Amber Lambke), and uses the mill's flour to bake local loaves distributed in and around Boston.
In fact, some bakeries are so passionate about getting in touch with their grains that they're milling their own flours. True Grain Bread [4] in British Columbia, for example, grinds six different varieties of wheat and rye on in-house Austrian-made granite mills. These freshly milled flours are used to bake 20 varieties of organic and preservative-free bread each day. Co-owner Bruce Stewart calls the process, "true craftsmanship. It's true baking the way baking used to be done." Miller Todd Laidlaw explained, "People have an appetite for wanting to know more, for wanting to connect with their food and their food source. And our business is built upon those values, that philosophy to reconnect our customers with the farm and the way things used to be done." He considers the company's strong sales as evidence of the paradigm shift happening in food right now and his company's evolving knowledge on the topic.
The founders of Lodge Bread [5] in Los Angeles, California agree with the sentiments of their counterparts in Canada. Co-founder Alexander Phaneuf admitted, "We got tired of the bread we were getting and started baking our own." Using more whole grains than your typical supermarket loaf, the result is a fresher product with much more flavor. His business partner Or Amsalam explains, "I think people are discovering what they lost when they stopped making their own bread and preparing their own food. Little by little we're building the culture back."
It seems that the trend of embracing tradition and culture is here to stay, much to the delight of everyone here at Oldways [6]. (In fact, my colleague Cynthia buys her favorite 100% whole wheat bread – aptly named Healthiest Bread Ever – from Me & Ollie's Bakery in Portsmouth, NH, where they mill their own flour from Montana wheat every day.) We love the idea of rediscovering true flavor and real ingredients in our foods, especially our whole grains!
Have you tried any whole grain products sourced from local ingredients or freshly milled flours? We'd love to hear about what you thought of the difference.
(Harley)