Last year, the Organic Trade Association [2] recorded organic product sales of $43.3 billion, an 11% increase in sales over the previous year (compared with 3% growth in food sales overall). In fact, organic production is struggling to keep up with rapidly growing consumer demand. Becoming organically certified is expensive and requires a three-year cropland transition period, which makes it challenging for farmers to respond to the increased demand as quickly as they might like.
So it's a big deal that Quality Assurance International [3] (QAI), one of the largest organic certification companies, just announced a new Certified Transitional program, which aims to address some of these barriers to entry and encourage farmers to make the switch. QAI's Certified Transitional program, created in partnership with the Kashi Transitional Farming Initiative [4], sets benchmarks for each of the three years of transition, starting in year one by requiring that the farmer immediately suspend use of all synthetic pesticides and fertilizers prohibited by the Organic Standards and gradually, through years two and three, helping the farmer implement best practices for soil and water quality and meet all the other requirements for organic certification.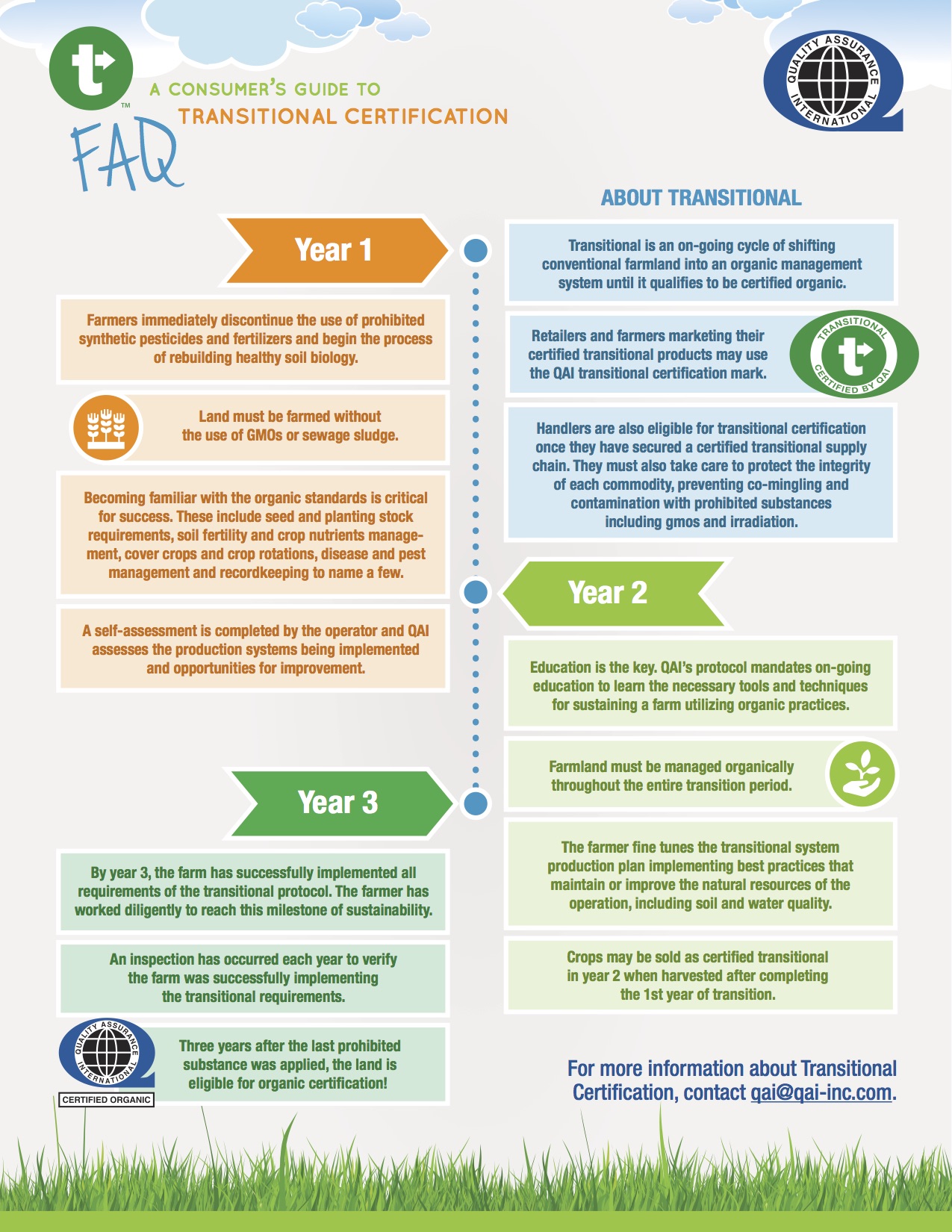 At this point you may be wondering what makes the transition to organic production so difficult. What is it about organic farming that makes this Certified Transitional business necessary or important?
Making the transition to organic production can be enormously expensive for farmers. Organic growers must rely on more labor-intensive practices like crop rotation and cover cropping instead of using many of the synthetic pesticides and fertilizers used in conventional farming. Weeds are often pulled by hand and all equipment utilized on conventional fields must be thoroughly cleaned and sanitized before being used for organic cultivation or harvest. Beyond the increased input costs, there are costs in yield as well. Organic production yields are frequently smaller because the plants must compete more fiercely with weeds and other pests.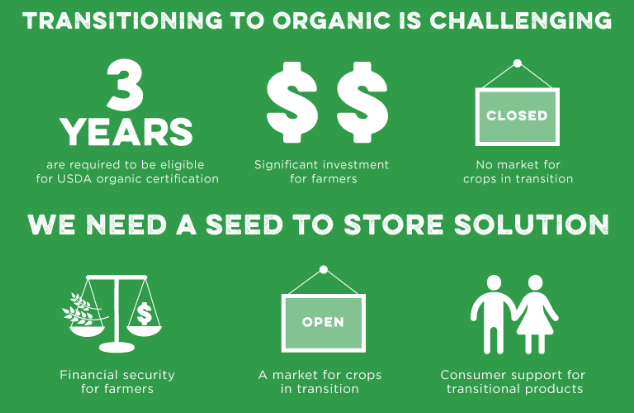 And because the organic standards require that organic cropland be cultivated organically for three years before qualifying for organic certification, farmers have had to swallow all these costs throughout their transition period without access to the market price premium awarded to organically certified products. The QAI Certified Transitional program changes that. Now products can be certified and labeled as Transitional and sold to manufacturers and consumers at a premium similar to organically certified products, which helps farmers, especially those on small- and mid-sized farms, afford the transition process.
As consumer demand for organic products has grown, many food companies and manufacturers have looked to secure reliable sourcing for their organic ingredients and many are exploring creative ways to support and incentivize farmers in their shift to organic production. General Mills [5] has helped to finance the conversion of thousands of acres of cropland into organic production and it intends to help double the acres from which it sources its ingredients over the next four years. Ardent Mills [6] offers farmers a market premium on their crops during their three-year transition period and provides support services and workshops to farmers who are new to organic production. By signing contracts with farmers who commit to transitioning more of their acres to organic, Clif Bar [7] is providing guaranteed sales and increased financial stability to farmers making the shift.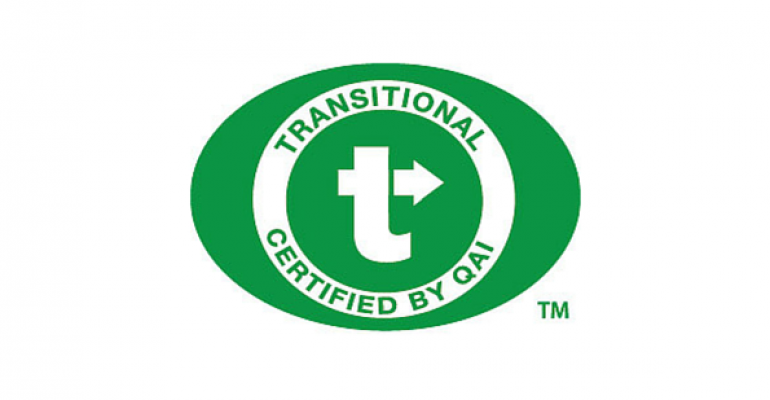 But it's innovators at Kashi [8] who get to take a lot of the credit for helping create the idea of the Certified Transitional program. When they first approached QAI with the idea of Certified Transitional grains, their goal was to create a program that would inspire truly scalable growth in organics; a program that would make organics accessible to more farmers, more manufacturers, and more consumers. Having worked closely with QAI to develop the certification protocol, it's no wonder the folks at Kashi have become incredibly passionate about the program and the new label that they have just débuted on their first Certified Transitional Grains breakfast cereal, Dark Cocoa Karma Shredded Wheat Biscuit Cereal [9].
Here at the Whole Grains Council we certainly look forward to watching these transitional grains take off as more companies start using them and more consumers start looking for them! (Caroline)
Intro
QAI's Certified Transitional program, created in partnership with the Kashi Transitional Farming Initiative, sets benchmarks for each of the three years of transition as a farm moves from conventional farming practices to organic, and allows farmers to earn a premium on their crops during this transition period.