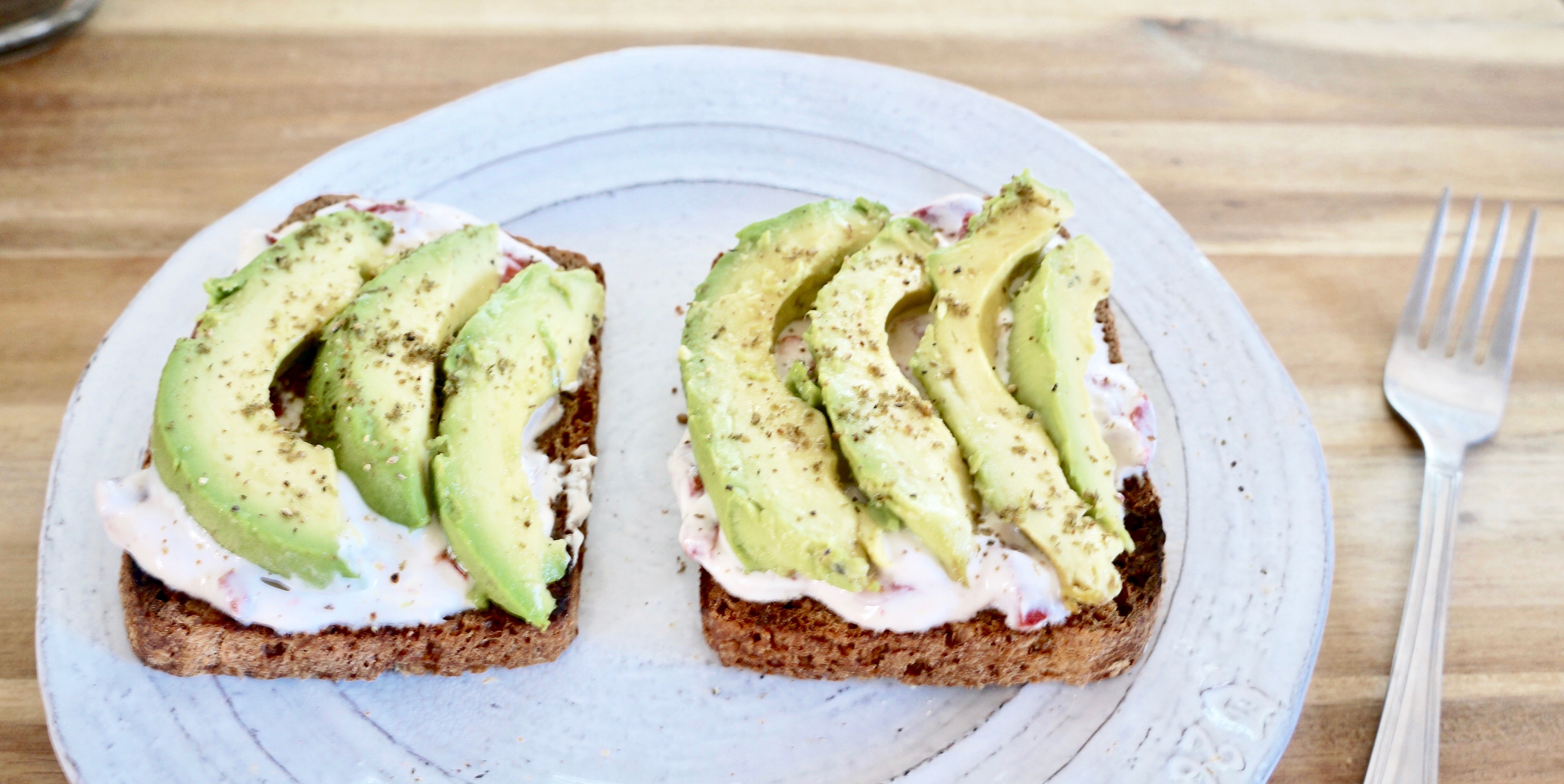 In just a few short years, toast has graduated from the outskirts of the breakfast combo plate to the latest millennial splurge item, with restaurants and cafes charging upwards of $7 per slice. Mashed avocado is the topping of choice today, but toasted bread recipes have long been a fixture of families around the globe, showcasing a diverse array of flavors and traditions. A tartine, an elaborate open-faced sandwich, is a common breakfast or snack food in France that can accommodate any number of vegetables, cheeses, and spreads. In Italy, bruschetta is a way to use up stale bread, by drizzling it with olive oil and garnishing it with toppings such as tomatoes and herbs.
More sturdy than their limp, white counterparts, hearty whole grain slices invite an impressive cast of sweet and savory toppings. With the right touch, this humble pantry staple can be elevated to a weeknight recipe that you find yourself turning to time and time again. Since the summer heat gives us little motivation to turn on the stove or oven, we're sharing three of our favorite whole grain toast combos below:
Roasted Red Pepper & Avocado Tartine
Yogurt on toast might sound crazy, but hear us out. In this recipe [2], we gave the classic avocado toast a Mediterranean spin by pairing it with a roasted red pepper yogurt sauce, and a generous sprinkle of za'atar seasoning (a Middle Eastern spice blend that often consists of sumac, thyme, oregano, and sesame seeds). Seeded whole grain breads or multi-grain breads made with whole grains work especially well with this flavor combo. (pictured above)
Smoked Salmon & Yogurt Toast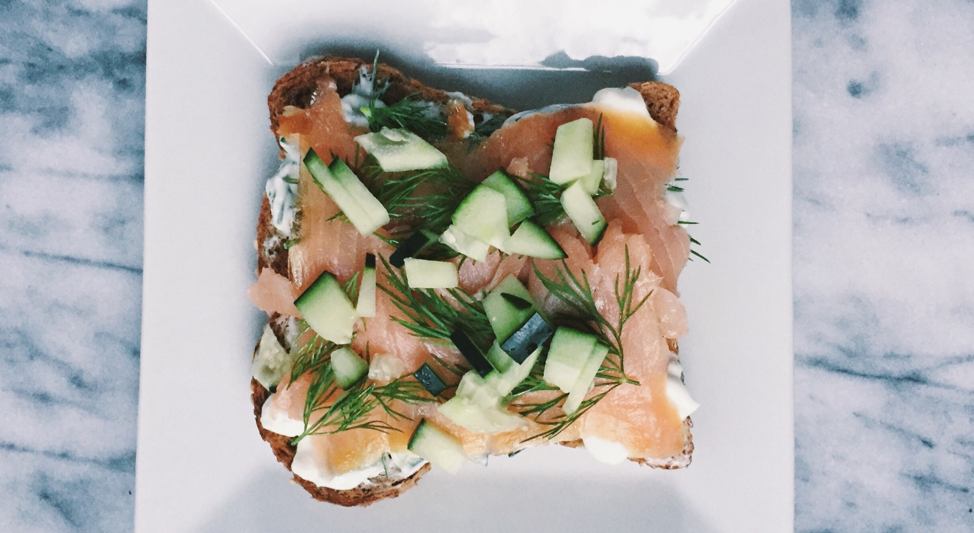 Thick, plain yogurt (such as Greek yogurt, or Icelandic Skyr) mixed with fresh dill and finely diced cucumbers is a light, refreshing alternative to cream cheese spreads. Plus, it boasts a much more impressive nutrition profile, with more protein, and less saturated fat. Spread a thick smear of this mixture over toast, then top with slices of smoked salmon and more cucumber and dill. For this Nordic-inspired dish, we suggest a sprouted whole wheat bread or whole grain rye bread.
Ricotta Toast with Heirloom Tomatoes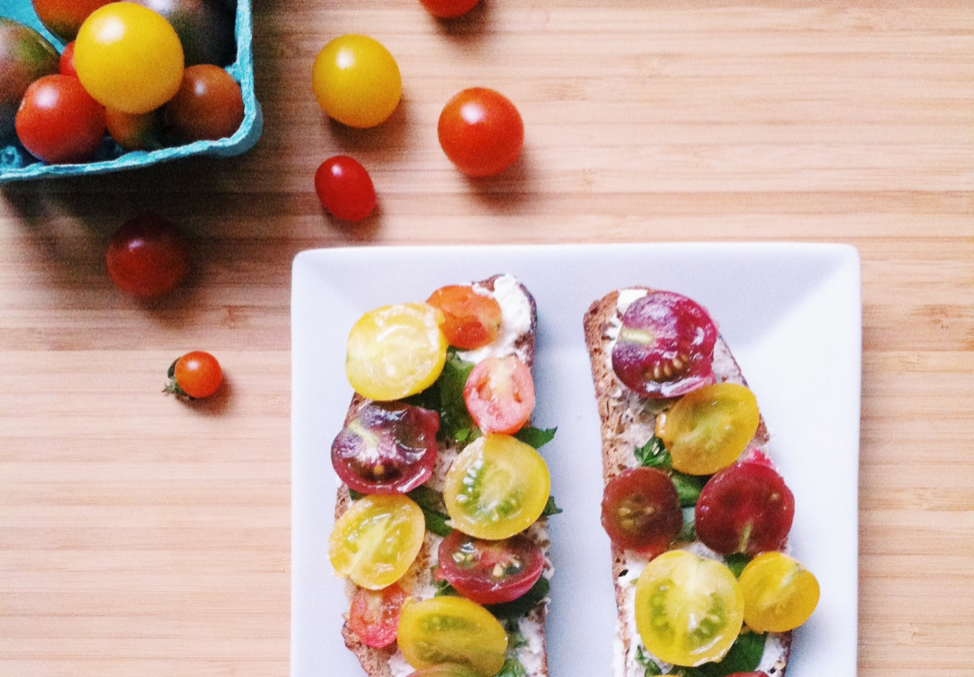 Tomato and bread traditions [3] are a fixture throughout the Mediterranean, but this variation is one of our favorites. We eagerly await tomato season all year long, if only to savor this particular recipe. Take the sweetest, most flavorful tomatoes you can find at the farmer's market, then pile them on crusty whole grain toast that's been slathered with part skim ricotta, lightly drizzled with olive oil, and topped with a handful of fresh basil and a tiny sprinkle of salt and dried oregano. For this dish, we recommend a whole grain sourdough bread.
What are your favorite toast toppings? (Kelly)
Intro
Hearty whole grain slices invite an impressive cast of sweet and savory toppings. Read on for our 3 favorite whole grain toast recipes.