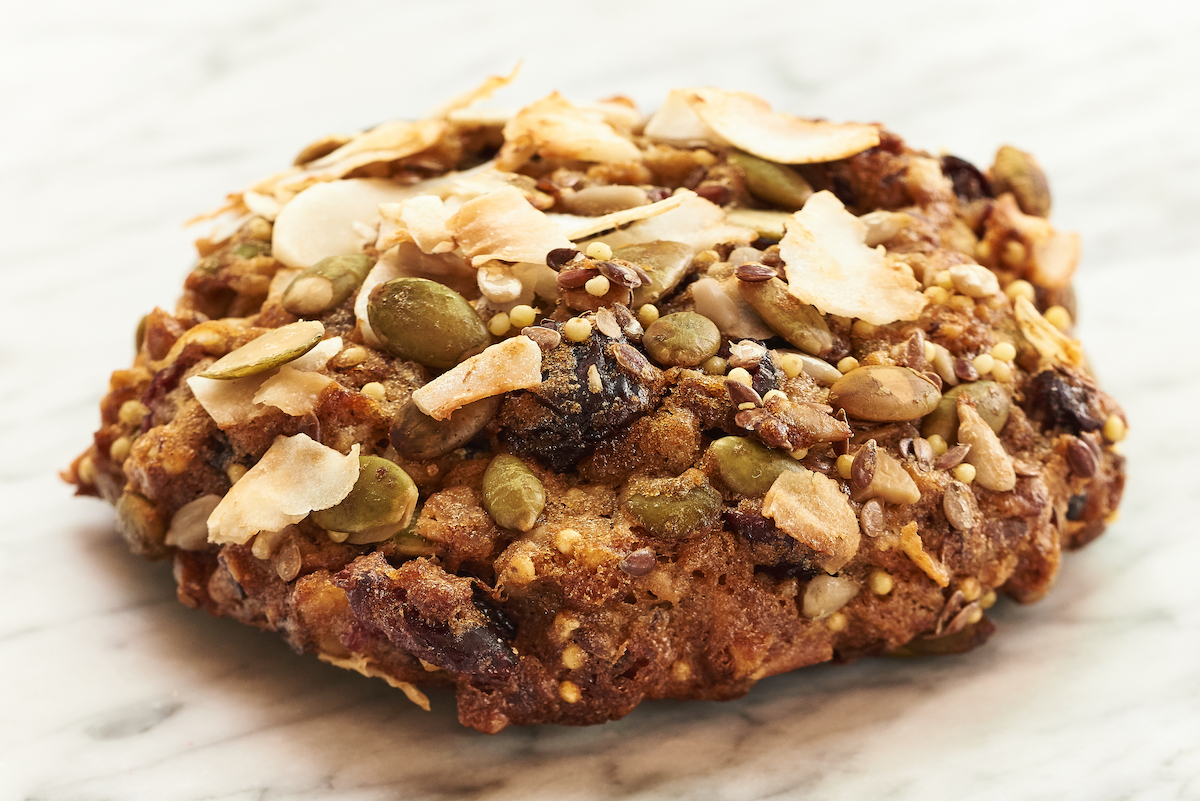 Today around the country, more than 100 supermarkets, schools, hospitals, food companies, and restaurants [2] will be celebrating Whole Grain Sampling Day with food samples, whole grain trivia, social media giveaways, and more. As for the other 364 days this year, Bostonians are in for a treat.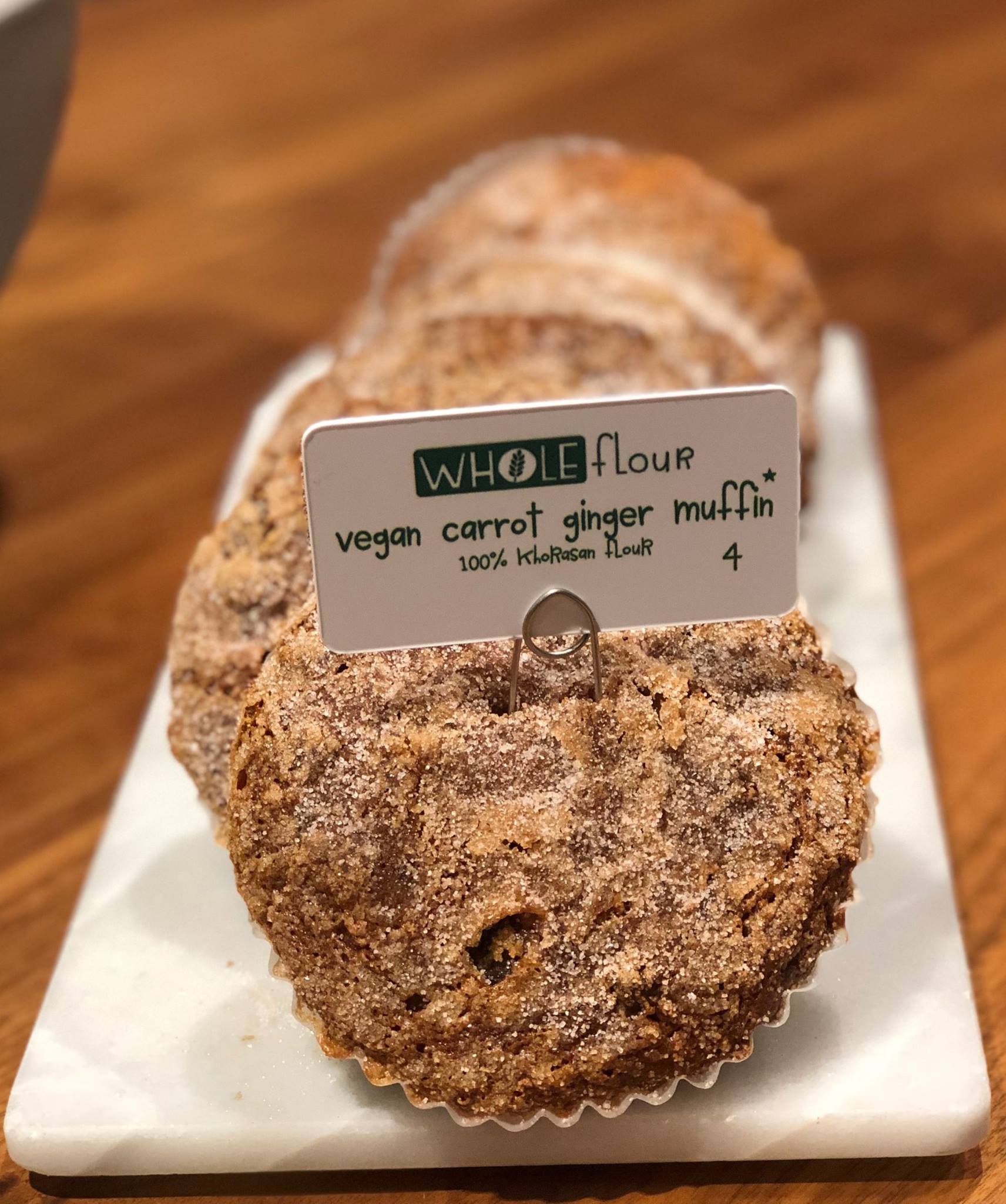 Starting in January, Flour Bakery [3] launched a yearlong celebration of whole grains called WHOLEflour. All seven locations of this Boston-area cafe are participating by spotlighting existing menu items made with whole grains (such as the currant oat spelt scone), tweaking popular recipes to incorporate more whole grain flour (such as the double chocolate cookie, now made with rye), and introducing new whole grain menu items altogether (such as the millet breakfast cookie).
The seed for this movement was planted several months back, as the Flour team was mulling over menu changes for the year ahead. As the team reviewed the new items that they were planning to add to the 2018 menu, and how they wanted to give new life to existing favorites, they noticed that each of these items had one thing in common: whole grains.
"As we started doing more research on the benefits of whole grains we started to get really creative," Joanne Chang, the owner of Flour Bakery, explained to us in an interview. "It just kind of snowballed."
Some eateries take a "stealth health" approach, quietly sneaking in more nutrient-dense ingredients, but Flour went a different route: "go big or go home." To promote this new menu focus, Flour is spreading the word with menu callouts, as well as engaging with customers via social media, email newsletters, and their website.
"We can't just change these things and not tell people about it," the James Beard award winning baker said, of Flour's education-driven approach. Chang wants Flour's guests to understand why eating whole grains is beneficial, a commitment that supports the food environment as a whole. "If you let your guests know [about whole grains], they'll learn more about it and they'll start to seek them out, even when they're not eating at your place," explained Chang.
While there is usually a drop in January, as people start the year with resolutions, Flour was able to use this campaign to see a bump in sales compared with previous years. "With WHOLEflour, because there are so many great benefits to eating whole grains, and because this was January, we wanted to show people that you can still enjoy pastries," while also getting some health benefits, explained Chang, who happens to a have a Harvard degree in Applied Mathematics and Economics under her belt.
This businesswoman is certainly onto something, as the response to WHOLEflour thus far has been overwhelmingly positive. "I tend to see the impact from email communications from guests," Chang told us. "It seems that a lot of guests do understand [whole grains]. They'll write and say they're excited about this campaign. They're echoing the same information we tell them."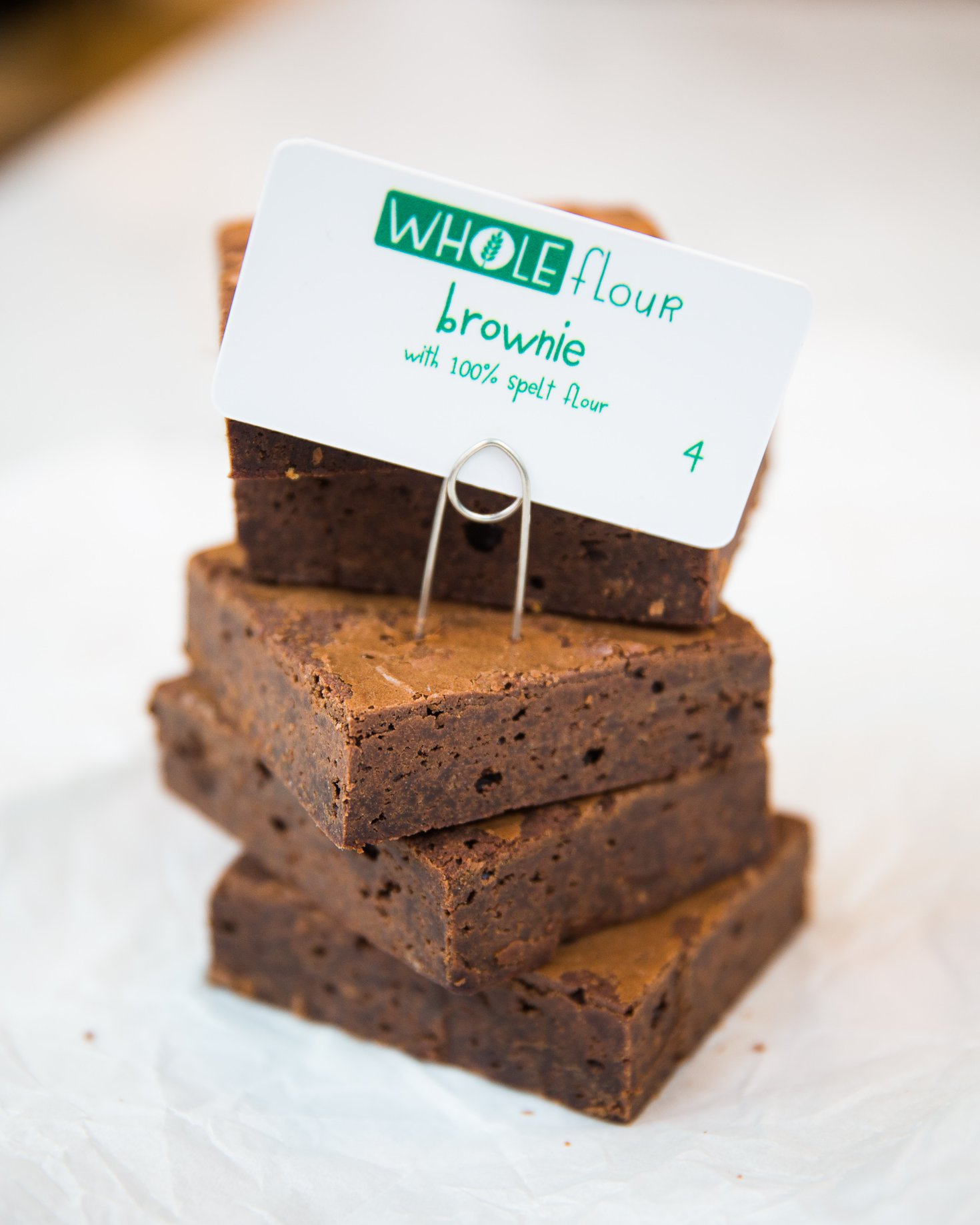 Though located in Boston, Flour bakery owner Joanne Chang is known nationwide for beating Food Network star Bobby Flay with her famous sticky buns, which could under no circumstances pass as a health food. And yet despite her mastery of sugar, butter, and refined flour, pastry chefs and bakery owners like Chang are emerging as unlikely champions of whole grain foods.
Chang is careful not to overpromise the nutrition benefits of her creations. "We tell staff to let guests know that just because you replace flour with whole wheat flour, it's not health food," said the owner. After all, a whole grain cookie is still a cookie [4].
For those interested in taking these whole grain pastries for a spin, Chang informed us that many of these WHOLEflour recipes will be featured in her next Coobook, Pastry Love, which is currently in development. (Kelly)
Intro
Some eateries take a "stealth health" approach, quietly sneaking in more nutrient-dense ingredients, but Flour went a different route. Find out about Flour's new whole grain menu launch, and how this James Beard Award winning baker is giving her classic pastries a whole grain twist.