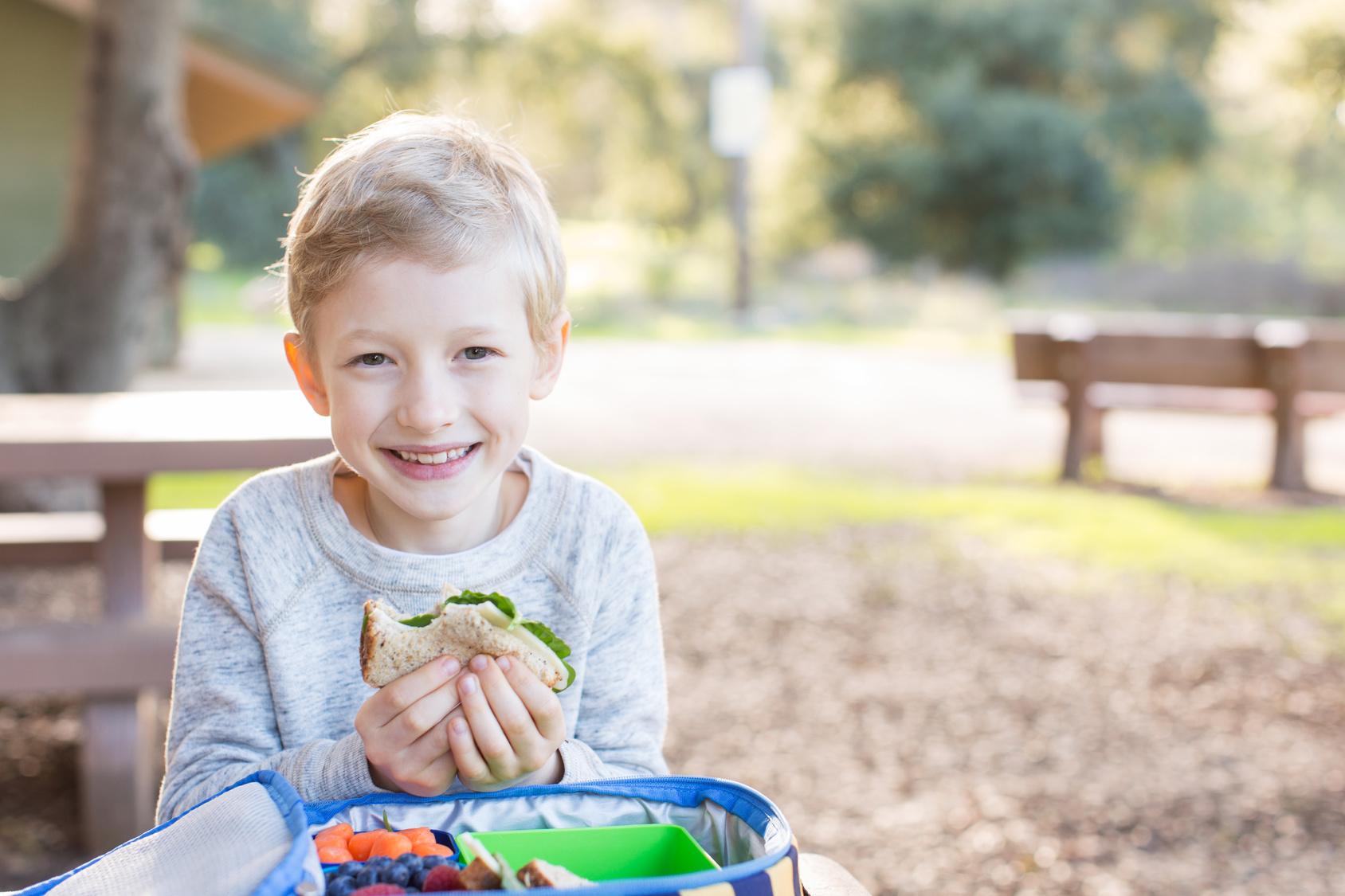 This week the USDA announced [2] that the final rule on school meal flexibilities will weaken school nutrition standards, particularly with regards to whole grains. The announcement that only half of the weekly grains served in the school lunch and breakfast programs will be required to be "whole grain rich" is a euphemism for making a meager 25% of the grains whole. This is because "whole grain rich" simply means that at least half of the grains in a food are whole — NOT that the food is 100% whole grain.
The rollback of whole grains in the upcoming final rule is a disconcerting departure from the interim final rule, which required 100% of grains to be whole grain rich, but allowed schools to file for exemptions as needed. According to the interim final rule, published in November 30, 2017, fewer than 15% of schools request waivers for whole grains. The interim final rule also noted that "The availability of whole grain-rich products through USDA Foods and the commercial market has increased significantly since the implementation of the meal standards and continues to progress, providing new and affordable options for local operators to integrate into menus."
This rollback is an unnecessary threat to children's health, given that widespread evidence indicates that healthier school meals have actually reduced plate waste [3] without reducing school meal participation [4] in many districts. Despite Secretary Perdue's comments to the contrary, students today are eating [5], and enjoying, whole grain foods. Relaxing nutrition guidelines that are already being met is a pointless exercise, and September 2016 data [6] from the USDA show that the vast majority of school districts are certified as complying with the school nutrition standards. This includes 100% certification in states such as Alabama, Kentucky, and Mississippi — states that often don't receive acknowledgement for meeting nutritional guidelines.
In response to the new final rule, Chef Ann Cooper [7], the Director of Food Services for Boulder Valley School District in Colorado, and popularly known as the "Renegade Lunch Lady," voiced strong opposition to the measure. "The roll-back of the Whole Grain requirement in school meals is unnecessary and frankly unacceptable as schools are already meeting the Whole Grain requirements. All this final ruling does is negatively impact the health of our children. The USDA should put the health of our children before profit and politics — our future as a nation and the future health of our nation's children depends upon it," says Cooper.
In spite of this legislative setback, many dedicated foodservice professionals have joined Cooper in announcing their commitment to children's health, political circumstances notwithstanding. "We will continue to serve our meals with the guidelines we have been following and continue to make meals as healthy as we can and monitor our success and make adjustments when needed," explained Brian Jones [8], Food Service Director at St. Labre Indian Schools, in response to the new rule.
"Serving whole grains and educating students about whole grains will continue to be important aspect of our student nutrition services," says Jessie Campbell, MPH, RDN, Student Nutrition Services Supervisor for Moscow School District in Idaho. "Whole grains are a vital part of healthy diets, schools play a key role in educating children and families about the health benefits and culinary applications for whole grains," explains Campbell.
Minneapolis Public Schools also "regret the harmful rollbacks included in the recent USDA School Meals Final Rule that undermine the positive strides made by school districts and the food industry nationwide," and emphasized that they "will continue to only serve whole grain-rich items while introducing intact whole grains," according to a statement [9] they posted to Facebook.
Sr. Director Cinde J. Gorbandt, SNS and district dietitian Donna M. Holland, MBA, MS, RDN, LD from Chartwells K12 at Hamilton Ohio City Schools shared a similar sentiment in a statement:
"Turning back standards that address several important issues such as: basic nutrition; health education; and improved community health, are terribly regrettable. The many gains realized since the latest nutrition standards were introduced in school lunches in 2012 are critical for the long-term health of our students. The National School Lunch standards are not just a guide for lunches but also for curriculum content for teaching better health which benefits all Americans. Sadly, for many children, highly refined grains, high fat and high sodium products are common and school lunch is a place where healthy grains, low fat and low sodium foods are readily available. Starting children with knowledge about, and experience with, healthy eating will continue the progress toward healthier communities and reduce the incidence of health issues over time. While we will continue to offer meals that are in compliance with all government regulations, we will do so with the best interests of our students in mind." 
FoodCorps, an organization that connects kids to healthy food in schools around the country, also expressed disappointment in the weakened school nutrition standards. "We should demand the best for our kids and help the schools that need extra support in meeting these necessary goals. If kids aren't passing their math tests, we don't make the tests easier. We should expect the same of our school meals, which feed 30 million children every day—most of whom rely on these meals for their daily nourishment. In the span of the two-month public comment period, the USDA received over 85,000 comments to the pending rule, with 96% opposed to these changes," said a statement released from the organization [10]. "We know that changing kids' eating habits takes time and effort, but it is possible and we're making it happen."
It is clearer than ever that the consequences of disregarding child nutrition can have stark consequences. A 2017 study [11] published in the New England Journal of Medicine estimates that 57% of today's children will be obese by age 35. Our lunchrooms are a place to nurture students' appetites for healthy food and properly fuel their growing brains and bodies. Thus, we urge policy makers and food service professionals to prioritize the health and wellbeing of the next generation, and to not backpedal on existing successes. (Kelly)
[Updated on December 26, 2018]
Intro
This week the USDA announced that the final rule on school meal flexibilities will weaken school nutrition standards, particularly with regards to whole grains. The announcement that only half of the weekly grains served in the school lunch and breakfast programs will be required to be "whole grain rich" is a euphemism for making a meager 25% of the grains whole.