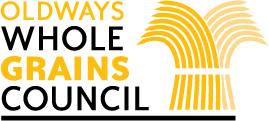 ---
Beat the egg and milk in a 2-cup microwave-safe bowl until blended. Stir in the oats, apple, sugar, cinnamon and salt.
Microwave on high until the liquid is absorbed and the egg is set, 1 ½ to 2 minutes.
Stir and top with yogurt. Garnish with additional chopped apples if you wish.
Ingredients:
1 egg
⅓ cup milk
⅓ cup quick-cooking oats
¼ cup finely chopped apple
1 tablespoon sugar (optional)
¼ teaspoon ground cinnamon
Dash salt (optional)
¼ cup vanilla yogurt
Nutrition:
Calories: 370, Total Fat: 13g, Saturated Fat: 5g, Sodium: 150mg, Carbohydrate: 43g, Fiber: 5g, Total Sugars: 16g (Added Sugar: 3g), Protein: 20g
Diet:
Mediterranean DietVegetarian & Vegan Diet
Dietary choice:
Vegetarian Gluten-free
Description:
For oatmeal fans who want more protein in their breakfast, adding yogurt and egg does the trick, making this somewhat like bread pudding. Although ⅔ cup of oats contains 3 grams of protein, you'll get an additional 6 grams of protein by adding the egg, and even more if you top it with yogurt.
---
Source URL: https://wholegrainscouncil.org/recipes/apple-cinnamon-oatmeal-egg-boost
Links
[1] https://wholegrainscouncil.org/grain/oats
[2] http://www.incredibleegg.org/recipe/