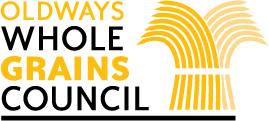 ---
In a small pot, bring milk and oats to a boil, then add the apricots, tahini, and honey and stir to combine. 
Cover, reduce heat to a simmer and cook for 15-20 minutes, stirring occasionally. 
Remove from heat and let stand covered for 5 minutes. Divide oatmeal into 2 bowls, then top each bowl with a sprinkle of cinnamon.
Ingredients:
1 ½ cups milk 
½ cup steel cut oats, uncooked
2 apricots, diced
1 tablespoon tahini 
1 teaspoon honey
Cinnamon, to taste
Nutrition:
Calories: 290, Total Fat: 7g, Saturated Fat: 1g, Sodium: 80g, Carbohydrate: 45g, Fiber: 5g, Sugar: 16g, Protein: 13g
Author:
An Oldways Whole Grains Council recipe, courtesy of Kelly Toups
Dietary choice:
Vegetarian Gluten-free
Description:
If fresh apricots are not in season or are not available near you, add 4 chopped, dried apricots to each bowl before serving.
---
Source URL: https://wholegrainscouncil.org/recipes/apricot-and-tahini-steel-cut-oats-cinnamon
Links
[1] https://wholegrainscouncil.org/grain/oats