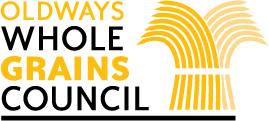 ---
Make the quick pickled red onions by combining the onion slices, hot water, apple cider vinegar, honey, and salt in a small bowl. Let the onion slices soak in the liquid for at least 30 minutes.
In a medium pot, bring the quinoa and 2 cups of water to a boil. Cover, reduce heat to a simmer, and cook for 10-12 minutes, until the water is absorbed and the quinoa sprouts a curly "tail."
While the quinoa is cooking and the onions are pickling, make the dressing. Whisk together the olive oil, apple cider vinegar, honey, salt, and pepper in a small bowl.
In a large mixing bowl, combine dressing with the arugula, cooked quinoa, goat cheese, pistachios, and pickled onions. Toss until well combined, then taste and adjust seasoning if needed. To serve, divide among four dishes.
Ingredients:
Salad:
1 cup quinoa
5 ounces arugula
4 ounces goat cheese, crumbled or diced
¼ cup shelled pistachios
Quick Pickled Red Onions:
½ small red onion, thinly sliced
¾ cup apple cider vinegar
1 cup hot water
1 teaspoon honey
⅛ teaspoon salt
Dressing:
2 tablespoons olive oil
2 tablespoons apple cider vinegar
1 teaspoon honey
¼ teaspoon salt
⅛ teaspoon pepper
Nutrition:
Calories: 390, Total Fat: 21g, Saturated Fat: 7g, Sodium: 350mg, Carbohydrate: 35g, Fiber: 5g, Total Sugar: 6g (Added Sugar: 3g), Protein: 15g
Author:
An Oldways recipe, courtesy of Kelly Toups
Diet:
Vegetarian & Vegan Diet
Dietary choice:
Vegetarian Gluten-free
Description:
We recommend seeking out a high quality chèvre (goat cheese) to really elevate this simple yet elegant dish. This salad gets its protein from the quinoa, pistachios, and goat cheese, meaning it is balanced enough to stand alone as an entree.
---
Source URL: https://wholegrainscouncil.org/recipes/arugula-and-quinoa-salad-goat-cheese-and-pistachios
Links
[1] https://wholegrainscouncil.org/grain/quinoa