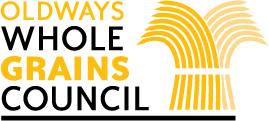 ---
Rinse the beans and transfer to large saucepan with the garlic, onions, three sprigs of cilantro, and water. Bring to a boil, partially cover, and simmer until the beans are very tender, about 1 hour. If the beans begin to dry out before they are cooked, add more hot water as needed until the beans are fully cooked. At the end of cooking time, there should be a cup or so of bean liquid in the pan.
Remove the head of garlic, squeeze the soft cloves out into the pot with the beans and discard the garlic peels.
Set the beans and their cooking liquid aside to cool, and then pass the beans and enough of their liquid for a creamy consistency along with the cooked garlic and onion through a food mill. The puree should have the consistency of guacamole. Add salt to taste.
When you are ready to serve the tortillas, pour enough oil to cover the tortillas into a large frying pan and heat over high heat.
When the oil is sizzling hot, slip in one or two tortillas, or as many as will comfortable fit without crowding and fry until crisp, about 3 minutes per side. Drain on paper towels.
When the tortillas are cool enough to handle, spoon a dollop of the warm bean puree on each tortilla, and top with a sprig of cilantro and the shredded cheese. Serve hot.
Ingredients:
2 cups dried black beans, soaked overnight and drained
½ head garlic
1 small onion
½ small bunch of cilantro
6 cups cold water, plus more as needed
Sea salt
12 soft white corn tortillas (preferably whole grain)
Olive oil or canola oil, for frying
1 pound queso blanco or other white cheese such as Monterey Jack, shredded
Active time:
2 hours + overnight
Nutrition:
Calories: 320, Fat: 15g, Saturated Fat: 6g, Sodium: 280mg, Carbohydrate: 31g, Fiber: 5g, Total Sugar: 3g (Added Sugar: 0g), Protein: 16g
Author:
Recipe Julia Della Croce for "The Oldways Table." Photo Fotolia and iStock.
Diet:
Vegetarian & Vegan Diet
Dietary choice:
Vegetarian
Description:
The trick to this recipe is to cook the beans until they are very soft, with just enough cooking liquid left in the pan to render a moist puree. Because the skins need to be left out of the bean puree, the pureeing must be done in a food mill, not a blender.
---
Source URL: https://wholegrainscouncil.org/recipes/black-bean-tortillas-guatemala
Links
[1] https://wholegrainscouncil.org/grain/corn