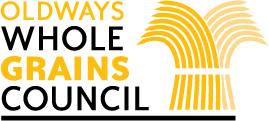 ---
Combine amaranth, water or milk, and butter in a medium-sized saucepan over high heat.
Simmer for 20 minutes, stirring occasionally, or until the mixture becomes very thick and the grains are cooked through.
Stir in the heavy cream and blueberries.
Divide mixture between 4 serving bowls and drizzle with maple syrup.
 
Ingredients:
1 ½ cup amaranth      
2 ½ cups water or milk 
2 Tbsp. butter
⅓ cup heavy cream
½ cup blueberries
4 Tbsp. maple syrup
Note: The original recipe called for 2 ½ cups each of water and milk. For many people who like a firmer porridge, this may be too much liquid, so we modified the recipe to read "one or the other." If you like a soupier porridge, it's easier to add more liquid afterward than it is for the "firm porridge folks" to take it away! With less liquid, however, you may not get 4 full servings, so experiment.
Nutrition:
Calories: 520 , Total Fat: 20 g, (Saturated Fat: 10 g), Sodium: 85 mg, Carbohydrate: 71 g, Fiber: 5 g, Protein: 16 g
Dietary choice:
Vegetarian
Description:
This warm and satisfying breakfast recipe was created by Chef Eric Stein, Chef-Instructor at Johnson & Wales University College of Culinary Arts in Denver, CO.  When it was presented at The Fourth Annual Gluten-Free Culinary Summit West Edition in 2009, it wowed Summit participants with its light, smooth blend of flavors.
---
Source URL: https://wholegrainscouncil.org/recipes/blueberry-amaranth-porridge
Links
[1] https://wholegrainscouncil.org/grain/amaranth
[2] http://www.wellnesschef.com/
[3] http://www.theglutenfreelifestyle.com/