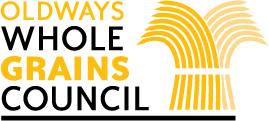 ---
Heat the olive oil in a large pot over medium-high heat. Add the onion and sauté until translucent, about 5 minutes. Sprinkle salt and pepper on the onion as it cooks.
Add the brown rice, garlic, turmeric, and cinnamon, and stir until the rice is coated and the spices are fragrant, for about 1 minute.
Add the water and bring to a simmer. Reduce the heat to low, cover, and simmer for 40 minutes, or until the rice has absorbed all of the liquid. 
Once the rice is cooked, remove from the heat, stir in the golden raisins. Cover the pot with a clean dish towel, secure it with the lid, and let the pilaf sit for 10 minutes. Fluff the rice with a fork and season with salt and pepper to taste. Sprinkle the slivered almonds on top and enjoy.
Ingredients:
1 tablespoon extra virgin olive oil
1 small yellow onion, finely chopped
¼ teaspoon salt 
⅛ teaspoon black pepper
1 cup long grain brown rice
3 garlic cloves, minced
½ teaspoon ground turmeric
¼ teaspoon ground cinnamon
1 ¾ cups water
¼ cup golden raisins
¼ cup slivered almonds, toasted
Nutrition:
Calories: 260, Fat: 8g, Saturated Fat: 1g, Sodium: 150mg, Carbohydrate: 47g, Fiber: 5g, Protein: 5g

Author:
Oldways recipe and photo. High-resolution photo and reprinting permission available upon request. Please contact media@oldwayspt.org [2] for more information.
Diet:
Mediterranean DietVegetarian & Vegan Diet
Dietary choice:
Vegetarian Vegan
Description:
Dried fruit and nuts can often be found nestled into Eastern Mediterranean rice pilafs. In this recipe, golden raisins add a delicious, tangy bite to the earthy flavors of the spices and the rice.
---
Source URL: https://wholegrainscouncil.org/recipes/brown-rice-pilaf-golden-raisins-and-almonds
Links
[1] https://wholegrainscouncil.org/grain/rice
[2] mailto:media@oldwayspt.org