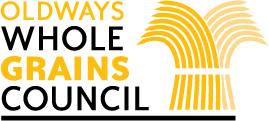 ---
Blend all ingredients well. Pour into a 2-quart casserole dish.
Bake at 300°F for 90 minutes or until center is just set.
Ingredients:
2 cups cooked brown rice
3 cups light coconut milk
3 eggs
1 cup of brown sugar
1 teaspoon vanilla
½ teaspoon salt
½ teaspoon cinnamon
¼ teaspoon nutmeg      
Nutrition:
Calories: 330, Fat: 10g, Sodium: 290mg, Carbohydrate: 52g, Protein: 5g
Author:
An Oldways recipe, courtesy of Karen Mansur
Diet:
Vegetarian & Vegan Diet
Dietary choice:
Vegetarian Gluten-free
Description:
Is there anything more comforting than a warm, cinnamon-spiced bowl of rice pudding?  We don't think so.  Here, we've boosted the nutritional value of this classic southern dessert by using brown rice. You can add raisins for bursts of fruity sweetness.
---
Source URL: https://wholegrainscouncil.org/recipes/brown-rice-pudding
Links
[1] https://wholegrainscouncil.org/grain/rice