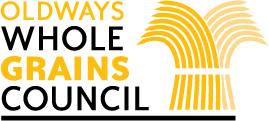 ---
In a medium pot, bring 2 cups of brown rice to a boil in 4 cups of water, and then simmer for 30 minutes.
Heat oil in a separate pot.  Add the onion and sauté over medium-low heat until translucent.  Add the garlic and sauté until golden.
When the rice is cooked through, add the sautéed onions and garlic, beans, coconut milk, and thyme to the rice pot.  Bring to a boil, then down to a simmer; cover and cook over low heat for 15 minutes, or until most of coconut milk is absorbed.  The mixture should be moist but not liquid.  Season with salt and pepper and serve.
Ingredients:
2 cups uncooked brown rice
4 cups water
1 tablespoon extra-virgin olive oil
1 medium onion, diced
3 cloves garlic, minced
2 (16-ounce) cans red beans
1 (13-ounce) can light coconut milk
½ teaspoon dried thyme
Salt 
Pepper
Nutrition:
Calories: 410, Total Fat: 8g, Saturated Fat: 4g, Sodium: 25mg, Carbohydrate: 72g, Fiber: 13g, Total Sugar: 3g (Added Sugar: 0g), Protein: 15g
Author:
An Oldways recipe and photo.
Diet:
African Heritage DietVegetarian & Vegan Diet
Dietary choice:
Vegetarian Vegan Gluten-free
Description:
A Caribbean staple, this Red Beans & Rice recipe includes coconut milk, which gives the dish a creamy, flavorful finish.
---
Source URL: https://wholegrainscouncil.org/recipes/brown-rice-red-beans-light-coconut-milk
Links
[1] https://wholegrainscouncil.org/grain/rice