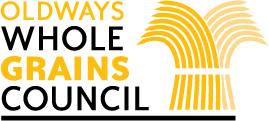 ---
Combine rice, cucumber, tomato, parsley, mint, green onions, olive oil, lemon juice, salt and pepper in large bowl.
Toss well and chill.
Ingredients:
3 cups cooked brown rice
¾ cup chopped cucumber
¾ cup chopped tomato
½ cup chopped fresh parsley
¼ cup chopped fresh mint leaves
¼ cup sliced green onions
¼ cup olive oil
¼ cup lemon juice
½ teaspoon salt
¼ teaspoon freshly ground black pepper
Nutrition:
Calories — 201, Total Fat — 10g, Sodium — 204mg, Total Carbohydrate — 25g, Dietary Fiber — 2g, Protein — 3g
Diet:
Vegetarian & Vegan DietMediterranean Diet
Dietary choice:
Vegetarian Vegan Gluten-free
Description:
Crisp green onions, juicy cucumbers and tomatoes, and just the right amount of mint and lemon juice. Make this dish up to one day before a gathering — stir occasionally as the flavors only get better as it sits!
---
Source URL: https://wholegrainscouncil.org/recipes/brown-rice-tabbouleh
Links
[1] https://wholegrainscouncil.org/grain/rice
[2] http://www.usarice.com/