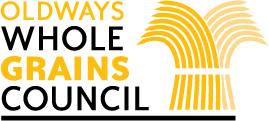 ---
Blend all ingredients in a blender or food processor until the rice begins to break apart. Pour into an air-tight, freezable container.
Freeze for 3-4 hours or until firm.
Ingredients:
1 cup (195g) cooked short grain brown rice
1 cup (245g) reduced-fat plain yogurt
1 cup (240 ml) non-fat, skim milk
½ cup (100g) brown sugar
2 tablespoons golden flax meal
1 teaspoon lemon zest
1 teaspoon vanilla extract
1 teaspoon cinnamon
Nutrition:
Calories: 280, Total Fat: 2.5g, Saturated Fat: 1g, Sodium: 55mg, Carbohydrate: 53g, Fiber: 2g,  Total Sugars: 32g (Added Sugar: 27g), Protein: 11g
Author:
Recipe and photo courtesy of Chef Jennifer Iserloh, founder and president of Skinny Chef Culinary Services [2], where healthy living means happy living.
Dietary choice:
Vegetarian Gluten-free
Description:
I'm always on the hunt to find ways to use leftovers. This is the perfect way to treat your family to a frozen dessert and pump up the servings of whole grains at the same time.
Serving Size:
About 1 cup
---
Source URL: https://wholegrainscouncil.org/recipes/brown-sugar-rice-cream
Links
[1] https://wholegrainscouncil.org/grain/rice
[2] http://skinnychef.com/