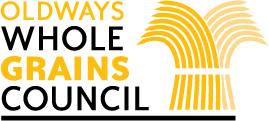 ---
Preheat oven to 300°F and line a baking sheet with parchment paper. 
Combine all ingredients except the apricots in a large bowl, spread mixture onto baking sheet, and bake for 40-50 minutes, until golden. 
Toss with dried apricots, then cool completely at room temperature before serving or storing.
Ingredients:
2 cups buckwheat
2 cups rolled oats
½ cup unsweetened shredded coconut
½ cup sliced almonds
½ cup sunflower seeds
⅓ cup maple syrup
2 tablespoons olive oil
½ teaspoon salt
1 cup chopped dried apricots
Yield:
6 cups (24 servings)
Nutrition:
Calories: 150, Total Fat: 6g, Saturated Fat: 1.5g, Sodium: 70g, Carbohydrate: 22g, Fiber: 3g, Total Sugar: 6g (Added Sugar: 3g), Protein: 4g
Author:
An Oldways recipe, courtesy of Kelly Toups
Dietary choice:
Vegetarian Vegan Gluten-free
Description:
Toasted buckwheat has a nutty, almond-like texture that lends itself beautifully to granola. This recipe uses only a small amount of maple syrup for sweetener, so we tossed in some dried apricots for an additional hint of natural sweetness.
---
Source URL: https://wholegrainscouncil.org/recipes/buckwheat-and-apricot-granola
Links
[1] https://wholegrainscouncil.org/grain/buckwheat
[2] https://wholegrainscouncil.org/grain/oats