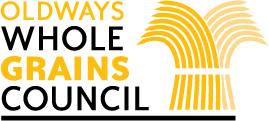 ---
Heat a small skillet over medium-low heat.
Meanwhile, in a small pot, bring amaranth and water to a boil, then reduce to a simmer and cook, stirring often, until liquid is mostly absorbed (about 15 minutes). Add the ½ cup of the milk and continue cooking for an additional 15 minutes, until porridge reaches desired texture. 
While the amaranth is cooking, melt coconut oil in the skillet, then fry banana slices for 2-3 minutes on each side. Turn off the heat and let banana slices stay warm on the skillet.
When the amaranth porridge reaches the desired texture, stir in maple syrup, vanilla, spices, almond butter, and remaining 2 tablespoons milk. Divide into 2 bowls and top with caramelized banana slices.
Ingredients:
½ cup amaranth
1 ½ cups water
½ cup plus 2 tablespoons milk, divided (nut milk is also great)
½ tablespoon coconut oil (can sub canola oil)
1 banana, sliced into rounds
1 tablespoon maple syrup
½ teaspoon vanilla extract
½ teaspoon cinnamon
¼ teaspoon nutmeg
⅛ teaspoon cardamom
⅛ teaspoon ground ginger
1 tablespoon almond butter
Nutrition:
Calories: 370, Total Fat: 12g, Saturated Fat: 4g, Sodium: 55mg, Carbohydrate: 58g, Fiber: 6g, Total Sugar: 19g (Added Sugar: 6g), Protein: 12g
Author:
An Oldways Whole Grains Council recipe, courtesy of Kelly Toups
Dietary choice:
Vegetarian Gluten-free
Description:
Amaranth has a peppery flavor that works beautifully with warming chai spices. Caramelized bananas add a decadent, yet simple touch.
---
Source URL: https://wholegrainscouncil.org/recipes/chai-spiced-amaranth-porridge-caramelized-bananas
Links
[1] https://wholegrainscouncil.org/grain/amaranth