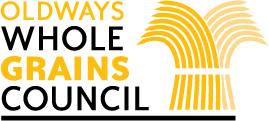 ---
Cook onion and garlic in 2 tbsp olive oil over medium heat until tender and fragrant. Season with salt and pepper.
In a large bowl, mix together chicken, rice, onion mixture, and cheese.
Put 1 tortilla on a cutting board and spread ½ cup chicken mixture over half of the tortilla, then fold over and press firmly on the seam. Assemble additional tortillas.
Heat remaining oil in a large skillet over high heat, then reduce to medium and cook quesadillas, 1 or 2 at a time, depending on how large your pan is. Cook until the cheese is melted and the tortilla is golden brown, about 2 minutes per side.
Transfer to cutting board and cut in half. Serve with sour cream, salsa, and lime wedges. Garnish with cilantro.
Ingredients:
4 tbsp olive oil
1 onion, chopped
1 garlic clove, minced
Salt and pepper for seasoning
2 cups shredded cooked chicken
1 cup wild rice, cooked
1 cup shredded pepper-jack cheese
6 multigrain tortillas
Reduced fat sour cream
Salsa
Lime wedges
Cilantro for garnish
Nutrition:
Calories: 430 , Total Fat: 22 g, (Saturated Fat: 6 g), Sodium: 480 mg, Carbohydrate: 32 g, Fiber: 3 g, Protein: 25 g.
Author:
Barbara Mattaliano, Goose Valley Wild Rice. For more delicious wild rice recipes, visit Goose Valley Wild Rice [2].
Description:
Craving Tex Mex with a delicious healthy twist? Try this recipe made with multigrain tortillas and reduced fat sour cream. We like to use a grill press while cooking the tortillas to seal them together, but placing a heavy pan on top of the tortillas as they cook presses them just as well. A great way to use leftover wild rice from last night's dinner.
Serving Size:
1 quesadilla
---
Source URL: https://wholegrainscouncil.org/recipes/chicken-and-wild-rice-quesadillas
Links
[1] https://wholegrainscouncil.org/grain/wild-rice
[2] http://www.goosevalley.com