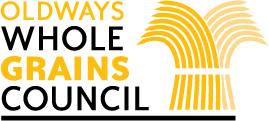 ---
Set oven to 375°F. Spread grapes evenly across an oiled baking sheet, drizzle with balsamic vinegar, and cook for 15-20 minutes, until grapes begin to split and wrinkle.
While the grapes are cooking, bring bulgur, milk, and water to a boil in a small pot, then reduce the heat to simmer and let cook covered, stirring occasionally for about 10 minutes (or according to package instructions). When bulgur reaches desired consistency, stir in the honey and cinnamon. (For a thinner porridge, add more milk.) Divide porridge among 2 bowls, then top with equal amounts of the roasted grapes.
Ingredients:
1 cup seedless grapes, removed from stem
½ tablespoon balsamic vinegar
½ cup bulgur wheat
1 cup milk
1 cup water
1 teaspoon honey
½ teaspoon cinnamon
Nutrition:
Calories: 230, Total Fat: 0.5g, Saturated Fat: 0g, Sodium: 60mg, Carbohydrate: 50g, Fiber: 5g, Sugar: 21g (Added Sugar: 3g), Protein: 9g
Author:
An Oldways recipe, courtesy of Kelly Toups
Diet:
Mediterranean DietVegetarian & Vegan Diet
Dietary choice:
Vegetarian
Description:
Sweet and savory bulgur porridges are common throughout the Eastern Mediterranean, such as Cyprus. In this version, we add grapes, a quintessentially Mediterranean fruit, roasting them to concentrate the flavor. For an American twist (and a boost of protein), you can also stir in a spoonful of peanut butter at the end.
---
Source URL: https://wholegrainscouncil.org/recipes/cinnamon-bulgur-porridge-balsamic-roasted-grapes
Links
[1] https://wholegrainscouncil.org/grain/bulgur