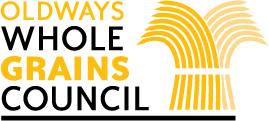 ---
Combine the lentils, teff, water, coconut milk, onions, and curry powder in a 6-quart soup pot.
Stir everything together, cover and bring to a boil over medium-high heat. Lower the heat, and simmer for about 20 minutes, until the red lentils dissolve and the teff is tender.
Add carrots; simmer for 5 minutes or until carrots are bright orange.
Stir in mustard greens, cilantro, and salt. Taste and adjust the seasonings if desired.
Melt ghee in a small fry pan. Ladle stew into bowls and serve drizzled with ghee.
Ingredients:
⅔ cup red lentils, rinsed
⅔ teff grain, ivory
4 cups water
1⅔ cups coconut milk
1 cup sliced onions
1 tablespoon + 2 teaspoons curry powder
1 ½ cups sliced carrots
1 ½ cups chopped mustard greens
⅔ cup chopped cilantro
1 tsp sea salt, or to taste
3 tablespoon ghee, melted
Nutrition:
Cal: 300; Fat: 12g; Saturated Fat: 8g; Sodium: 420mg; Cholesterol: 20mg; Carbohydrate: 38g; Fiber: 7g; Sugars: 3g; Protein: 10g
Author:
Recipe and photo courtesy of The Teff Company [2]. Recipe developed by Leslie Cerier.
Diet:
Vegetarian & Vegan Diet
Dietary choice:
Vegetarian Vegan Gluten-free
Description:
This sweet and savory main course stew is even more luscious with ghee drizzled over it as a garnish. Serve with a salad for an enjoyable meal.
---
Source URL: https://wholegrainscouncil.org/recipes/coconut-curry-teff-and-lentil-vegetable-stew
Links
[1] https://wholegrainscouncil.org/grain/teff
[2] https://teffco.com