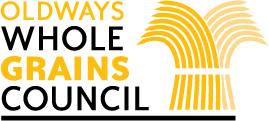 ---
Add teff to boiling water. Cover, reduce heat to low, and simmer 15 to 20 minutes, or until water is absorbed. Stir often. 
Serve in a bowl with a drizzle of maple syrup and fresh orange slices. 
Ingredients:
1 cup whole grain teff
3 cups water
4 tablespoons pure maple syrup
2 fresh oranges, peeled and cut into wedges
Nutrition:
Calories: 240, Total Fat: 1g, Saturated Fat: 0g, Sodium: 10mg, Carbohydrate: 53g, Total Sugar: 16g, Added Sugar 12g, Fiber: 5g, Protein: 7g
Diet:
African Heritage Diet
Dietary choice:
Vegetarian Vegan Gluten-free
Description:
This hearty gluten-free breakfast is perfect for morning on the go. 
---
Source URL: https://wholegrainscouncil.org/recipes/creamy-maple-breakfast-teff-anys
Links
[1] https://wholegrainscouncil.org/grain/teff
[2] https://www.desertoasisteff.com/simple-creamy-maple-breakfast-at-teff-anys-gluten-free/