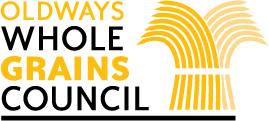 ---
If using barley rusks, dip barley rusks in water to soften and place on individual plates.  Skip this step if using whole grain toast.
Dice tomatoes. Divide along with cheese and herbs into four even portions. Pile a layer of each ingredient on each rusk or piece of toast.
Drizzle each serving with olive oil.
Ingredients:
4 barley rusks, halved or sliced, or crusty whole grain bread, sliced and toasted
water (only if using barley rusks)
1 ½ pounds ripe tomatoes or 1 20-once canned tomatoes
½ pound feta cheese, crumbled
¼ cup oregano or marjoram
Extra virgin olive oil 
Nutrition:
Nutrition: Calories: 390, Total Fat: 27g, Saturated Fat: 11g, Sodium: 580mg, Carbohydrate: 25g, Fiber: 3g, Protein: 13g
Author:
An Oldways recipe and iStock photo
Diet:
Mediterranean DietVegetarian & Vegan Diet
Dietary choice:
Vegetarian
Description:
Dakos was "invented" years ago by Greek housewives, who used to cut out some of their bread dough and dry it, rather than bake it in an oven. This hard bread — traditionally a barley rusk called Paximadia — is eaten all over Greece, and every region has its own "recipe." This simple dish features creamy, delicious feta cheese.
---
Source URL: https://wholegrainscouncil.org/recipes/dakos
Links
[1] https://wholegrainscouncil.org/grain/barley