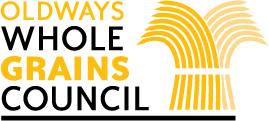 ---
Preheat oven to 350°F. Grease a 6 ½-inch cast iron skillet with butter.
In a small bowl, toss the oats with the cinnamon, sugar, and olive oil.
Put the fruit in the skillet, then top with the oat mixture. Bake for 35 minutes, until fruit is bubbly and oats are golden.
Let cool for 5-10 minutes, then top with a scoop of vanilla frozen yogurt, if desired. (Caution: skillet will be very hot)
Ingredients:
1 teaspoon butter
½ cup rolled oats
1 teaspoon sugar
¼ teaspoon cinnamon
1 tablespoon olive oil
2 cups peaches, diced (or apples, berries, etc.)
Optional for serving: vanilla frozen yogurt
Nutrition:
Calories: 220 calories, Total fat: 10g fat, Saturated fat: 2g saturated fat, Carbohydrate: 30g carbohydrates, Fiber: 4g fiber, Sugar: 15g (Added sugar: 2g), Protein: 3g protein, Sodium: 0mg
Author:
An Oldways recipe, courtesy of Kelly Toups
Dietary choice:
Vegetarian Gluten-free
Description:
When peaches aren't in season, we make this simple crisp with apples, berries, or any other fresh fruit that's available. For an even easier shortcut, you can use granola in place of the oat-olive oil-sugar mixture.
---
Source URL: https://wholegrainscouncil.org/recipes/easy-peach-crisp
Links
[1] https://wholegrainscouncil.org/grain/oats