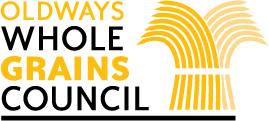 ---
Combine water, salt, pepper, and oatmeal in a bowl and microwave for 2 minutes, 15 seconds.
Remove the bowl from the microwave and add blueberries, banana, and olive oil, stirring well.
Return to microwave, and cook on high for 1 minute, 15 seconds. 
Remove the bowl and add walnuts, maple syrup, and pepper to taste.
Ingredients:
½ cup rolled oats
1 cup water
1 tablespoon EVOO
2-3 dashes of salt (about ⅛ teaspoon)
2-3 dashes of pepper (about ⅛ teaspoon)
½ teaspoon maple syrup
¼ cup fresh blueberries
½ banana, sliced
¼ cup shelled walnuts
Nutrition:
Calories: 550, Total Fat: 37g, Saturated Fat: 4.5g, Sodium: 290mg, Carbohydrate: 52g, Fiber: 8g, Sugar: 14g (Added Sugar: 2g), Protein: 11g
Diet:
Mediterranean DietVegetarian & Vegan Diet
Dietary choice:
Vegetarian Vegan
Description:
Extra virgin olive oil complements the sweeter flavors of the bananas and blueberries nicely, creating a savory, almost umami taste in this oatmeal bowl.
---
Source URL: https://wholegrainscouncil.org/recipes/evoo-oatmeal
Links
[1] https://wholegrainscouncil.org/grain/oats
[2] https://www.aboutoliveoil.org/