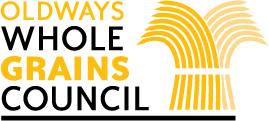 ---
Cook farro in boiling water until tender, about 40 minutes.
Drain and set aside. Doubles in volume when cooked.
Bring water to a boil and add the couscous, cooked farro, salt, black pepper, cumin and dried cranberries.
Cover and steam off heat for 20 minutes. Fluff with fork.
Cut brussels sprouts in half and remove core. Flake leaves apart. Heat olive oil in hot skillet and sauté brussels sprouts for about 5 minutes. Add garlic and sauté for 2 more minutes.
Add brussels sprouts to cooked couscous and mix well.
Ingredients:
½ cup farro, dry
1 ¼ cup water
¾ cup couscous
⅛ teaspoon kosher salt
⅛ teaspoon ground black pepper
¼ teaspoon ground cumin
¾ cup cranberries, dried
12 ounces fresh brussels sprouts
2 teaspoons fresh garlic cloves, minced
1 tablespoon extra-virgin olive oil
Nutrition:
Calories: 240, Total fat: 3g, Saturated fat: 0g, Sodium: 65mg, Carbohydrate: 48g, Fiber: 5g, Total Sugar: 16g, Added Sugar: 0g, Protein: 7g
Description:
Farro and Brussels add texture to this couscous salad while the addition of cranberries add a sweet, tangy flavor. This recipe is great served as a warm side dish or as a cold salad.
---
Source URL: https://wholegrainscouncil.org/recipes/farro-couscous-brussels-sprouts-and-cranberries
Links
[1] https://wholegrainscouncil.org/grain/farro
[2] https://www.weeatlivedowell.com