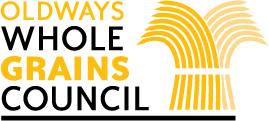 ---
Cook buckwheat noodles in boiling water for 5 minutes. Strain and shock in cold water. Set aside. (Noodles will be rewarmed just before serving)
To poach the fish, bring vegetable stock to boil, add lemongrass, lower heat and simmer for 15 minutes. Add fish, return stock to a simmer, and poach for 5 minutes. Remove fish from pot and set aside
 To cook vegetables and tofu, add shiitake mushrooms, bok choy, yellow chives and tofu to the vegetable stock and cook for 3 minutes at a boil. Remove and place in serving bowl.
Reheat cooked buckwheat noodles in vegetable stock for 1-2 minutes. While the stock reheats, portion the buckwheat noodles into two bowls or plates. Add the fish. Ladle hot vegetable stock over noodles and fish. Garnish with scallions and Thai basil.
Ingredients:
¼ lb buckwheat noodles
4 cups vegetable stock
2 Tbsp lemongrass
6 oz sea bass (or fish of choice)
4 bok choy, halved
4 shiitake mushrooms, sliced
¼ bunch yellow chives, sliced
½ cup pressed five-spice tofu
1 Tbsp scallions, sliced
6 leaves Thai basil, sliced
Nutrition:
Calories: 430 , Total Fat: 8 g, (Saturated Fat: 1 g), Sodium: 370 mg, Carbohydrate: 55 g, Fiber: 7 g, Protein: 33 g.
Author:
German Lam. For more recipes and more information about Chef German Lam, visit Glam Foods [2].
Course:
Soups & Appetizers
Dietary choice:
Gluten-free
Description:
The origins of pho have been debated for years with China and France boasting influence over this versatile Vietnamese dish. A fragrant vegetable stock poaches fish, cooks vibrant Chinese vegetables and five-spice tofu, and warms buckwheat noodles.
---
Source URL: https://wholegrainscouncil.org/recipes/fish-pho-buckwheat-noodles
Links
[1] https://wholegrainscouncil.org/grain/buckwheat
[2] http://glamfoodsllc.com/