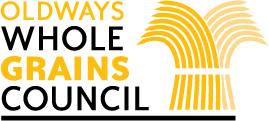 ---
Combine quinoa and chicken broth in a large saucepan over medium-high heat. Bring to a boil; reduce heat to low, cover and simmer 15 minutes or until liquid is almost completely absorbed. Remove from heat.
Add cheese, egg, pepper and salt; stir until cheese has melted. Spoon quinoa mixture into an 11-inch x 7-inch baking dish or pan lightly brushed or sprayed with extra-virgin olive oil; smooth surface with a spatula. Cool to room temperature. Cover with plastic wrap and refrigerate 30 minutes or until chilled and set. (This step may be done a day ahead.)
Remove and discard plastic. Invert chilled quinoa onto a cutting board. Cut into 8 equal portions.
Heat a grill or grill-pan. Lightly brush the surface of the quinoa cakes with 1 teaspoon extra-virgin olive oil. Using a thin spatula, place the cakes oil side down on the heated grill. Lightly brush the exposed sides of the cakes with the remaining oil. Grill 2 minutes per side or until grill marks show and cakes are crispy.
Carefully transfer to a platter and serve immediately.
Ingredients:
2 cups uncooked quinoa
4 cups reduced sodium chicken broth
¾ cup (3 ounces) grated Parmigiano Reggiano
1 large egg, lightly beaten
½ tsp. freshly ground black pepper
¼ tsp. salt
2 tsp. extra-virgin olive oil, divided
Nutrition:
Calories: 230 , Total Fat: 7 g, (Saturated Fat: 2 g), Sodium: 230 mg, Carbohydrate: 29 g, Fiber: 3 g, Protein: 12 g.
Author:
Recipe and photo courtesy of Kathryn Conrad [2], WGC Culinary Advisor.
Diet:
Vegetarian & Vegan Diet
Dietary choice:
Vegetarian Gluten-free
Description:
These crispy cakes make a delicious side dish– or top with quartered grape tomatoes and salad greens tossed in your favorite vinaigrette (as shown) for a an elegant appetizer or even a light meal. Vegetable broth may be substituted for chicken broth.
---
Source URL: https://wholegrainscouncil.org/recipes/grilled-quinoa-cakes
Links
[1] https://wholegrainscouncil.org/grain/quinoa
[2] http://kathrynconrad.webs.com