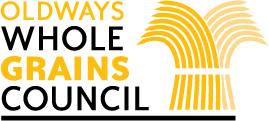 ---
 Bring water to a boil and add soba. Stir and cook, uncovered, for 5 to 10 minutes until al dente. Drain and rinse under cold water.
Place drained soba into a large bowl and add scallions, kimchi, sesame oil and vinegar. Toss to combine.
Top with toasted sesame seeds. May be enjoyed lukewarm, room temperature or chilled.
Ingredients:
1 lb dry buckwheat soba noodles
8 cups water with ½ teaspoon salt
6 scallions, thinly sliced
1 ¼ cup kimchi, coarsely chopped
4 tablespoons sesame oil
3 tablespoons rice vinegar
3 tablespoons toasted sesame seeds
 
Nutrition:
Calories: 190, Total Fat: 6g, Saturated Fat: 1g, Sodium: 530 mg, Carbohydrate: 30g, Fiber: 2g, Sugar: 2g (Added Sugar: 0g), Protein: 5g
Diet:
Vegetarian & Vegan Diet
Dietary choice:
Vegetarian Vegan Gluten-free
Description:
This is a great buckwheat noodle dish, served either hot or cold, that has a serious kick to it!
---
Source URL: https://wholegrainscouncil.org/recipes/kimchi-soba-buckwheat-noodles
Links
[1] https://wholegrainscouncil.org/grain/buckwheat
[2] http://spiceboxtravels.com/