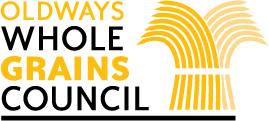 ---
Preheat oven to 400°F.
Combine brown rice, 1½ cups Parmegiano-Reggiano cheese, salt and pepper in a medium bowl.
Spray a 7-inch diameter soufflé dish or springform pan with nonstick vegetable spray. Place ½ of rice mixture in bottom of prepared dish; pat down well. Spread ½ of pesto evenly over rice and sprinkle with ½ of goat cheese. Layer ½ of red peppers over goat cheese. Repeat above layers. Sprinkle remaining ¼ cup Parmegiano-Reggiano over top.
Bake 12 to 15 minutes in preheated oven. Cut into wedges to serve.
Ingredients:
3 cups cooked brown rice
1 ¾ cups shredded Parmegiano-Reggiano cheese, divided
Salt and ground pepper to taste
Nonstick vegetable spray
½ cup prepared basil pesto sauce; divided
4 ounces crumbled goat cheese, divided
10 ounces roasted red peppers, drained, patted dry and chopped
Nutrition:
Calories: 460 , Total Fat: 29 g, (Saturated Fat: 11 g), Sodium: 590 mg, Carbohydrate: 28 g, Fiber: 4 g, Protein: 21 g
Author:
Manika Misra and USA Rice Federation. For more delicious rice dishes, visit USA Rice Federation [2].
Dietary choice:
Vegetarian Gluten-free
Description:
Brown rice layered with goat cheese and pesto makes for a special side dish. Serve with roasted cherry tomatoes, as shown here.
---
Source URL: https://wholegrainscouncil.org/recipes/layered-rice-and-pesto-bake
Links
[1] https://wholegrainscouncil.org/grain/rice
[2] http://www.usarice.com/index.php?option=com_recipe&view=search&Itemid=233