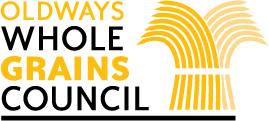 ---
In a medium sized pot, bring the water and coconut milk to a boil and add the teff.
Quickly lower the heat to simmer. 
Stir in the cardamom and sea salt. 
Cook (uncovered) for 20 minutes, or until all the liquid is absorbed.  Stir every 5 minutes or so, to keep the bottom from sticking. 
When the teff is fully cooked, stir in the maple syrup and chopped walnuts to thoroughly incorporate.
Serve hot (or chilled) and enjoy! 
Ingredients:
2 cups water
½ cup canned light coconut milk
1 cup teff (whole grain, not the flour)
½ teaspoon ground cardamom
¼ teaspoon sea salt 
1 tablespoon maple syrup 
¼ cup walnuts, chopped
Nutrition:
Calories: 260, Total Fat: 8g, Saturated Fat: 2.5g, Sodium: 160mg, Carbohydrate: 41g, Fiber: 4g, Total Sugar: 4g (Added Sugar: 3g), Protein: 8g
Author:
An Oldways recipe and photo
Diet:
African Heritage Diet
Dietary choice:
Vegetarian Vegan Gluten-free
Description:
Teff has been cultivated in Ethiopia for nearly 3,000 years.  Teff flour is used to make Ethiopia's staple flatbread, injera. The teff grain is very small and packs a sweet toasted flavor, making for a wonderful porridge. This hearty recipe is perfect for any morning — serve it steaming hot on a chilly day, or refrigerate a large batch, to enjoy chilled in the summertime. 
---
Source URL: https://wholegrainscouncil.org/recipes/maple-walnut-teff-porridge
Links
[1] https://wholegrainscouncil.org/grain/teff