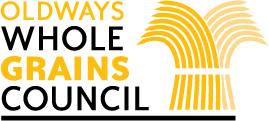 ---
Wash and drain the millet, then put it in a saucepan with a lid. Add the water, cauliflower, and salt.
Bring to a boil and reduce the heat to the lowest simmer. Cover and cook for 35 minutes, checking and giving it a stir after 30 minutes. The millet will break open and thicken the liquid in the pot. When the millet is very soft and thick, take it off the heat and let stand for 5 minutes.
Use a blender for the smoothest puree, but a food processor will work almost as well. Purée until the mixture is as smooth as you can get it.
Add butter or other flavorings, if desired, and serve as a side dish.
 
Ingredients:
½ cup millet
2 ½ cups water
4 ounces sliced cauliflower stems and florets (about 1 ½ cups)
½ tsp salt
Optional: butter, roasted garlic, wasabi, horseradish and/or sour cream to taste
Nutrition:
Calories: 250, Total Fat: 8g, Saturated Fat: 4g, Sodium: 600mg, Carbohydrate: 39g, Fiber: 5g, Total Sugars: 2g (Added Sugar: 0g), Protein: 7g
 
 
 

Dietary choice:
Vegetarian Vegan Gluten-free
Description:
Potatoes aren't the only way to make delicious puréed vegetables – and a tender grain contributes even more taste and nutrition. Add your favorite herbs, some caramelized onions or a pat of butter to this savory millet-and-cauliflower mash.
---
Source URL: https://wholegrainscouncil.org/recipes/millet-cauliflower-mashed-potatoes
Links
[1] https://wholegrainscouncil.org/grain/millet
[2] http://www.robinasbell.com/
[3] http://www.amazon.com/exec/obidos/ASIN/081185647X/oldwayspreservat/103-1446448-4127826