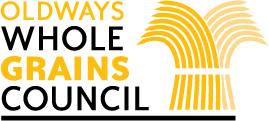 ---
Combine the oats and 2 cups milk in a large jar or bowl, then refrigerate, covered, overnight.
In the morning, bring the mixture to a low boil, then reduce heat to low and cook, stirring frequently, until creamy (about 15 minutes).
When oatmeal reaches desired consistency (it should be drinkable), add the remaining ½ cup milk, agave and cinnamon, and stir over low heat for 1 more minute. 
Serve in two mugs.
Ingredients:
½ cup rolled oats (quick cooking will also work)
2 ½ cups of milk (we used low-fat milk, but any milk, including almond or soy, will do)
1 teaspoon agave syrup or honey
¼ tsp cinnamon
Nutrition:
Calories: 210, Total Fat: 4.5g, Saturated Fat: 2g, Sodium: 135mg, Carbohydrate: 32g, Fiber: 2g, Sugars: 19g (Added Sugars: 3g), Protein: 13g
Author:
An Oldways Whole Grains Council recipe, courtesy of Kelly Toups
Dietary choice:
Vegetarian Gluten-free
Description:
Mosh is a milky oatmeal beverage served for breakfast in Guatemala and some other Central American countries. Unlike in the US, it is simmered for a long time with lots of liquid, making it drinkable. In this version, we soak the oats overnight, so that they cook more quickly in the morning. 
Serving Size:
1 heaping cup
---
Source URL: https://wholegrainscouncil.org/recipes/mosh-guatemalan-oatmeal
Links
[1] https://wholegrainscouncil.org/grain/oats