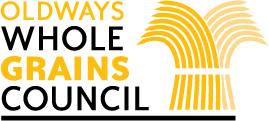 ---
Bring 4 cups of water to a boil
Add oats. Return water to a boil, then reduce heat and simmer for 5 minutes
Add honey, dried cranberries, apple and cinnamon and whisk to combine
Simmer 5 more minutes, then remove from heat and allow to cool completely
Add about 1-3 cups of the cooked and cooled oatmeal, milk, yogurt and the banana to a blender and blend to a creamy texture
Check consistency and add more of the cooked oatmeal mixture, in increments, if thicker smoothies are desired
Ingredients:
For the Oatmeal
4 cups water
1 cup quick oats
½ cup honey
½ cup dried cranberries
1 apple, julienne (matchstick size) or sliced
1 Tbsp cinnamon

Blender Add-ins
1 cup milk
6 oz container of strawberry yogurt
1 banana
Nutrition:
Calories: 380, Total Fat: 4g, Saturated Fat: 1.5g, Sodium: 50mg, Carbohydrate: 85g, Fiber: 5g, Total Sugar: 63g (Added Sugar: 34g), Protein: 6g
Author:
For more recipes and more information about Chef German Lam, visit Glam Foods [2].
Dietary choice:
Vegetarian Gluten-free
Description:
Oatmeal is a versatile grain, but drinking oatmeal? Yup. Cook up a batch of quick oats with cranberries, honey, apples and cinnamon. Let it cool completely. Then add to a blender with yogurt, milk and bananas. Calcium, fiber, vitamin C-rich cranberries, potassium — it's all in here. Drink a glass for breakfast, lunch or a snack. It's all good!
Serving Size:
about 1 glass
---
Source URL: https://wholegrainscouncil.org/recipes/oatmeal-fruit-smoothies
Links
[1] https://wholegrainscouncil.org/grain/oats
[2] http://glamfoodsllc.com/