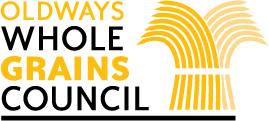 ---
Coat the inside of a 5-6 quart slow cooker with cooking spray.
Combine the oats, brown sugar, vanilla extract, cinnamon, salt, and 3 ¼ cups water in the slow cooker. Add the peanut butter and whisk to incorporate. Stir in the apples, cover, and cook on low heat for 8 hours.
Incorporate the somewhat crusty oatmeal stuck to the sides and bottom by stirring for 2-3 minutes. Serve warm.
Ingredients:
1 cup steel cut oats
¼ cup light brown sugar
1 teaspoon vanilla extract
½ teaspoon ground cinnamon
¼ teaspoon salt
¼ cup creamy peanut butter
2 medium apples, peeled, cored, and cut into ½-inch pieces
Nutrition:
Calories: 330, Total Fat: 11g, Saturated Fat: 2g, Sodium: 230mg, Carbohydrate: 52g, Fiber: 7g, Protein: 9g
Diet:
Mediterranean DietVegetarian & Vegan Diet
Dietary choice:
Vegetarian Vegan Gluten-free
Description:
This apple peanut butter oatmeal is made with whole grains, healthy fats, and fruit — what better way to start your day? Plus, using a slow cooker to make multiple servings saves time every morning of the week.
---
Source URL: https://wholegrainscouncil.org/recipes/overnight-apple-peanut-butter-oatmeal
Links
[1] https://wholegrainscouncil.org/grain/oats
[2] http://peanutpower.org/overnight-apple-nut-oatmeal/