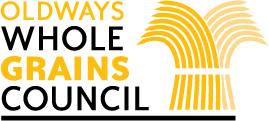 ---
Preheat the oven to 350°F.
In a large mixing bowl, combine the teff flour and salt, if using. Set aside.
Place the peanut butter, maple syrup, oil, and vanilla in a food processor, and blend until creamy. Add to the flour along with the chocolate chips, and stir to form a moist dough.
Shape the dough into walnut-sized balls, and place them on an ungreased cookie sheet about ¾-inch apart. Flatten gently with a fork.
Bake 15 minutes, or until they lose their shine. Remove from the oven.
Cool at least 10 minutes before serving.

For a Change …
To make Hazelnut Butter-Chocolate Chip Cookies, use hazelnut butter instead of peanut butter. You will also have to increase the teff flour to 2 cups and use ¾ cup chocolate chips.
If teff flour is not available, try another whole grain flour.
Ingredients:
1 ½ cups teff flour
½ teaspoon sea salt, optional
1 ⅛ cups peanut butter
⅔ cup maple syrup
¼ cup corn or canola oil
1 tablespoon vanilla
½ cup dark chocolate chips
Yield:
About 2 dozen cookies
Nutrition:
Calories: 180, Total Fat: 11g, Saturated Fat: 2g, Sodium: 110mg, Carbohydrate: 18g, Fiber: 2g, Total Sugars: 9g (Added Sugar: 8g), Protein: 4g
Author:

Excerpted from Going Wild in the Kitchen by Leslie Cerier, Square One Publlshers, Inc.© 2005. Used by permission of the publisher. To learn more about Leslie Cerier, visit her website [2].
Dietary choice:
Vegetarian Vegan Gluten-free
Description:
Tasting mildly like chocolate, teff flour has plenty of natural sweetness and blends well with nuts and chocolate. These cookies, a classic combination of peanut butter and chocolate, are delightful treats.
---
Source URL: https://wholegrainscouncil.org/recipes/peanut-butter-chocolate-chip-teff-cookies
Links
[1] https://wholegrainscouncil.org/grain/teff
[2] http://www.lesliecerier.com/