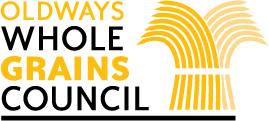 ---
For the Sauce:
Make first. In a food processor or blender, finely mince the jalapeño, garlic, and cilantro. Add the lime juice and purée.
Drizzle in the olive oil to make a smooth sauce. Reserve.
For the Chicharrones:
Bring a large pot of water to a boil. After rinsing the quinoa, add it to the boiling water and cook for 10 minutes, then drain.
Spread the quinoa out on a baking sheet lined with paper towels to dry. It should be quite dry to the touch; pat it with towels if necessary.
Pat the shrimp dry, if damp, and put it in a medium bowl. Mix the oregano, cumin, and cayenne and sprinkle over the shrimp; toss to coat.
Preheat the oven to 425°F. Prepare 2 pie pans, one with the flour, one with the beaten eggs. Dip the shrimp in the flour, then the egg, then the quinoa.
Place 2 heavy baking pans in the hot oven for 5 minutes. Take each out, spray liberally with oil, then quickly place the shrimp on the hot pans, keeping them from touching. Spray the coated shrimp with oil, and bake for 5 minutes.
Flip the shrimp with tongs, then bake for 5 minutes more. Cut one through the thickest part to make sure they are cooked through. The baking time will vary with the size of the shrimp.
Serve the shrimp hot with the aji sauce.
Ingredients:
For the Sauce
1 large jalapeño, seeded
2 cloves garlic
1 bunch cilantro, cleaned and stemmed (2 cups leaves)
2 tablespoons lime juice
¼ teaspoon salt
¼ cup extra virgin olive oil

For the Chicharrones
½ cup red quinoa, rinsed
16 jumbo shrimp or prawns, tails on, deveined
½ teaspoon dried oregano
½ teaspoon ground cumin
¼ teaspoon cayenne
½ cup white whole wheat flour
2 large eggs, lightly beaten
Nutrition:
Calories: 330 , Total Fat: 18 g, Saturated Fat: 3 g, Sodium: 400 mg, Carbohydrate: 28 g, Fiber: 2 g, Protein: 13 g.
Description:
Chicharrones are a popular fried snack in Peru, and some chefs there are serving them with quinoa in the coating. This is a lighter version, using the technique of oven-frying to keep the coating from soaking up oil. I used red quinoa for a dramatic look, but regular quinoa will work just as well.
---
Source URL: https://wholegrainscouncil.org/recipes/peruvian-quinoa-shrimp-chicharrones-green-aji-sauce
Links
[1] https://wholegrainscouncil.org/grain/quinoa
[2] http://www.robinasbell.com/
[3] http://www.amazon.com/exec/obidos/ASIN/081185647X/oldwayspreservat/103-1446448-4127826