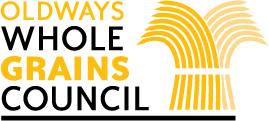 ---
In a small saucepan, bring the broth, water and bay leaf to a boil. Add quinoa. Reduce heat; simmer, uncovered, for 15-20 minutes or until liquid is absorbed. Discard bay leaf.
While the quinoa is cooking, cut peppers in half lengthwise and discard seeds. In a large kettle, cook peppers in boiling water for 3-5 minutes or until crisp-tender. Drain and rinse in cold water; invert onto paper towels to drain further.
In a large nonstick skillet, saute the carrots and onions in oil until tender. Add the quinoa, sunflower kernels and seasonings; cook and stir for 2 minutes or until heated through. Spoon into pepper halves. Place in a baking pan coated with cooking spray. Bake, uncovered, at 350°F for 20-25 minutes or until peppers are tender.
Ingredients:
1 can (14-½ ounces) vegetable broth
¼ cup water
1 bay leaf
1 cup quinoa, rinsed
2 each medium sweet red, yellow, and orange peppers
4 medium carrots, finely chopped
2 medium onions, finely chopped
1 Tbsp canola oil
2 Tbsp sunflower kernels
2 tsp. dried parsley flakes
½ tsp. salt
½ tsp. dried basil
½ tsp. dried oregano
½ tsp. paprika
⅛ tsp. dried marjoram
⅛ tsp. dried thyme
Dash cayenne pepper
Nutrition:
Calories — 221, Total Fat — 6g, Cholesterol — 0mg, Sodium — 520mg, Total Carbohydrate — 38g, Dietary Fiber — 6g, Protein — 7g.
Dietary choice:
Vegetarian Vegan Gluten-free
Description:
As a meatless main or a savory side, these stuffed peppers are as pleasing to your tastebuds as they are pretty on the plate. Adding the bay leaf to the quinoa as it cooks infuses each grain with another subtle layer of flavor. For slightly firmer peppers, omit the boiling step and go straight to roasting!
Serving Size:
2 stuffed pepper halves
---
Source URL: https://wholegrainscouncil.org/recipes/quinoa-stuffed-peppers
Links
[1] https://wholegrainscouncil.org/grain/quinoa
[2] http://www.tasteofhome.com
[3] http://www.tasteofhome.com/Healthy/Live-Well/Smart-Eating/Whole-Grain-Recipes