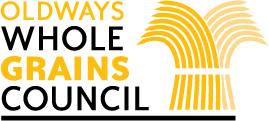 ---
Combine lemon, curry, soy sauce and 2 tablespoons olive oil in large bowl and marinate shrimp for 5-10 minutes.
Heat 1 tbsp olive oil and sear six shrimp at a time in hot skillet or grill pan, about 2 minutes on each side, then remove, and set aside. Repeat and finish remaining shrimp.
In a large bowl, mix together remaining olive oil, wild rice, corn, sundried tomatoes, blueberries, and cilantro. Add shrimp, season with salt and pepper, and serve.
Ingredients:
18 jumbo shrimp, peeled and deveined
Juice from 1 lemon
1 tsp curry powder
2 tbsp soy sauce
8 tbsp olive oil
2 cups wild rice, cooked
16 oz bag frozen corn, thawed and reheated
¼ cup sun-dried tomatoes, coarsely chopped
1 cup blueberries, rinsed and stems removed
½ cup fresh cilantro, chopped
Salt and pepper to taste
Nutrition:
Calories: 320 , Total Fat: 20 g, (Saturated Fat: 3 g), Sodium: 670 mg, Carbohydrate: 32 g, Fiber: 4 g, Protein: 8 g.
Author:
Barbara Mattaliano, Goose Valley Wild Rice. For more great wild rice recipes, visit Goose Valley Wild Rice [2].
Dietary choice:
Gluten-free
Description:
Shrimp, corn and blueberries are summertime classics. Adding wild rice and sundried tomatoes to this combination is a nutritious way to complete this salad.
---
Source URL: https://wholegrainscouncil.org/recipes/shrimp-and-wild-rice-salad
Links
[1] https://wholegrainscouncil.org/grain/wild-rice
[2] http://www.goosevalley.com