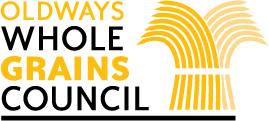 ---
Grease the inside of a large slow cooker with 1 tablespoon oil. Add the rest of the ingredients and cook on low for 8-9 hours, stirring once or twice throughout.
Taste and adjust seasoning. Top with fresh parsley or plain yogurt (or labneh) before serving, if desired.
Ingredients:
1 tablespoon olive oil
1 medium onion, chopped
1 ½ cups brown lentils
½ cup short grain brown rice
4 cloves garlic
2 teaspoons ground cumin
1 teaspoon ground coriander
1 teaspoon allspice
½ teaspoon cinnamon
¼ teaspoon ground ginger
1 teaspoon salt
5 ½ cups water
Optional garnishes for serving: fresh parsley, plain yogurt or labneh
Nutrition:
Calories: 260, Total Fat: 3.5g, Saturated Fat: 0.5g, Sodium: 390mg, Carbohydrate: 46g, Fiber: 6g, Sugar: 2g (Added Sugar: 0g), Protein: 14g
Author:
An Oldways recipe, courtesy of Kelly Toups
Diet:
Mediterranean DietVegetarian & Vegan Diet
Course:
Soups & Appetizers
Dietary choice:
Vegetarian Vegan Gluten-free
Description:
Moujaddara is a popular Arabic dish made of pureed lentils and spices. In this version, we let the slow cooker do the heavy lifting, allowing the lentils to soften and the flavors to meld together.
---
Source URL: https://wholegrainscouncil.org/recipes/spiced-slow-cooker-moujaddara
Links
[1] https://wholegrainscouncil.org/grain/rice