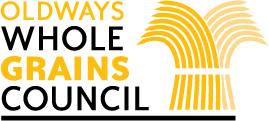 ---
For the Sunsine Salsa:
In a small bowl, combine salsa and orange sections. Refrigerate, covered, until serving time.
For the Chicken:
Heat oven to 375°F. In a flat, shallow dish, stir together oil, melted margarine or butter, chili powder, garlic powder, cumin and salt. Add oats, stirring until evenly moistened.
In a second flat, shallow dish, beat egg and water with fork until frothy. Dip chicken into combined egg and water, then coat completely in seasoned oats. Place chicken on foil-lined baking sheet. Pat any extra oat mixture onto top of chicken.
Bake 30 minutes or until chicken is cooked through and oat coating is golden brown. Serve with Sunshine Salsa. Garnish with chopped cilantro, if desired.
Ingredients:
For the Sunshine Salsa
¾ cup prepared salsa
¾ cup coarsely-chopped orange sections

For the Chicken
2 tablespoons canola oil
1 tablespoon butter, melted
2 teaspoons chili powder
1 teaspoon garlic powder
1 teaspoon ground cumin
¾ teaspoon salt
1-½ cups quick oats, uncooked
1  egg, lightly beaten
1 tablespoon water
4  boned and skinned chicken breast halves (about 5 to 6 ounces each)
Chopped cilantro (optional)
Nutrition:
Calories: 450 , Total Fat: 18 g, (Saturated Fat: 4 g), Sodium: 900 mg, Carbohydrate: 30 g, Fiber: 6 g, Protein: 41 g
Author:
Recipe and photo courtesy of The Quaker Oats Company. For more great oat recipes, visit Quaker Oats [2].
Dietary choice:
Gluten-free
Description:
A golden layer of baked oats gives this chicken the crunchy deliciousness of fried chicken, but in a much healthier way. Added bonus: it's a lot less work than frying, since you simply bake the dish for a half hour while you do other things.
Serving Size:
1 chicken breast half with salsa
---
Source URL: https://wholegrainscouncil.org/recipes/spicy-oat-crusted-chicken-sunshine-salsa
Links
[1] https://wholegrainscouncil.org/grain/oats
[2] http://www.quakeroats.com/cooking-and-recipes/content/recipes.aspx