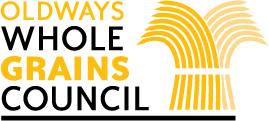 ---
Preheat the oven to 350.
To toast the teff grains, spread them out on an ungreased baking sheet and bake for 20 minutes, stirring periodically. (Alternatively, place the grains in a dry skillet over medium heat for 5 minutes, stirring frequently until fragrant and toasted.)
In a food processor fitted with a steel blade, add the dates, ½ cup cashews, cocoa powder, salt, and cinnamon. Process until a smooth paste forms. 
Roughly chop the remaining ¼ cup cashews and the coconut chips.
Stir the cashews, coconut, and toasted teff grains into the date-cashew mixture. 
Roll into bite-size balls, approximately ½ inch in diameter. Store in an airtight container at room temperature, or in the fridge. 
Ingredients:
¼ cup ivory teff
7 Medjool dates, pitted
¾ cup raw cashews, divided
2 teaspoons unsweetened cocoa powder
1 teaspoon peanut butter
¼ teaspoon coarse sea salt
⅛ teaspoon cinnamon
2 tablespoons unsweetened coconut chips
Yield:
30, 1/2-inch diameter balls
Nutrition:
Calories: 140, Total Fat: 6g (Saturated Fat: 1.5 g), Sodium: 60mg, Carbohydrate: 20g, Sugar: 12g (Added Sugar: 0g), Fiber: 2g, Protein: 3g
Author:
An Oldways recipe and photo, courtesy of Hannah Depin
Diet:
African Heritage DietVegetarian & Vegan Diet
Dietary choice:
Vegetarian Vegan
Description:
Teff lends a pleasing crunch and delicious, nutty flavor to these fruit-and-nut energy bites. Pack for your next day trip, hike, or on-the-go snack!
---
Source URL: https://wholegrainscouncil.org/recipes/teff-and-cocoa-energy-bites
Links
[1] https://wholegrainscouncil.org/grain/teff