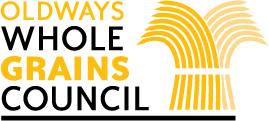 ---
To prepare crepes, combine the teff flour and salt in a medium bowl; set aside.
In a separate bowl combine the milk, egg and melted butter. Add the wet ingredients to the flour mixture and stir with a whisk until smooth. Cover and set aside.
To prepare filling, heat oil in a large nonstick skillet over medium-high heat. Add mushrooms and sauté 5 minutes or until tender and beginning to brown at the edges. Add the spinach; sauté 1 minute or until just wilted. Salt and pepper to taste. Removed from heat and keep warm.
Wipe nonstick skillet with a paper towel and return to heat. Pour a scant ¼ cup of batter into the pan and immediately tilt the pan in a circular motion to create a thin crepe. Cook 45 seconds or just until the surface of the crepe is set. Turn with a spatula and cook for an additional 30 seconds.
Transfer cooked crepe to a clean kitchen towel. Repeat procedure with remaining batter for a total of 4 crepes.
Divide the spinach and mushroom filling among the crepes; roll or fold the crepes over the filling. Sprinkle with ricotta salata, feta or Parmigiano-Reggiano and serve immediately.
Ingredients:
Crepes:
½ cup teff flour
⅛ teaspoon salt
½ cup whole milk
1 large egg
1 tablespoon butter, melted

Filling:
1 tablespoon extra-virgin olive oil
8 ounces crimini (or other) mushrooms, sliced
6 cups fresh baby spinach
Salt
Freshly ground black pepper
Ricotta Salata, feta or parmesan cheese
Nutrition:
Calories: 430, Total Fat: 23g, Saturated Fat: 10g, Sodium: 360mg, Carbohydrate: 40g, Fiber: 7g, Total Sugars: 5g (Added Sugar: 0g), Protein: 19g
Dietary choice:
Vegetarian Gluten-free
Description:
Crepes are easy to make with gluten-free grains. This recipe uses teff, but you can easily substitute any other grain – or in fact, any other filling!
---
Source URL: https://wholegrainscouncil.org/recipes/teff-crepes-saut%C3%A9ed-spinach-and-mushrooms
Links
[1] https://wholegrainscouncil.org/grain/teff
[2] http://kathrynconrad.webs.com/