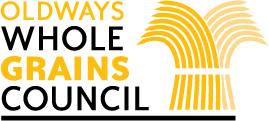 ---
Preheat the waffle iron
Whisk the eggs in a large bowl. Stir in the juice, oil, maple syrup and vanilla. Add the flour, baking powder, and salt and stir until well combined.
Brush both the top and bottom surface of the waffle iron with oil, then ladle in enough batter to cover the bottom surface of the iron. Cook until the steaming stops or the waffle is golden brown.
Serve immediately, or keep the cooked waffles in a warm oven until you're ready to serve.
Ingredients:
4 eggs
¾ cup apple juice or cider
3 Tbsp extra-virgin coconut oil or butter
3 Tbsp maple syrup
1 Tbsp vanilla extract
1 ½ cups teff flour
1 Tbsp baking powder
½ tsp sea salt
Nutrition:
Calories: 610, Total Fat: 23g, Saturated Fat: 15g, Sodium: 980mg, Carbohydrate: 81g, Fiber: 10g, Total Sugars: 19g (Added Sugar: 13g), Protein: 18g
Dietary choice:
Vegetarian Gluten-free
Description:
These waffles are delicious with or without a topping. There's enough maple syrup in the batter that I never feel a need to pour more on top.
---
Source URL: https://wholegrainscouncil.org/recipes/teff-waffles
Links
[1] https://wholegrainscouncil.org/grain/teff
[2] http://www.lesliecerier.com/
[3] http://www.amazon.com/exec/obidos/ASIN/1572247371/oldwayspreservat/103-1446448-4127826