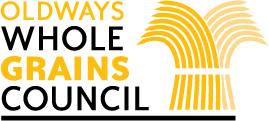 ---
In a small bowl, combine the wild rice, apple, celery, currants and sunflower kernels.
In another bowl, whisk the remaining ingredients together. Drizzle over rice mixture; toss to coat. Serve immediately.
Ingredients:
⅔ cup cooked wild rice, chilled
½ cup coarsely chopped apple
⅓ cup sliced celery
2 tsp. dried currants
1 tsp. sunflower kernels
2 tsp. balsamic vinegar
1 tsp. olive oil
1 small garlic clove, minced
¾ tsp. honey
¾ tsp. Dijon mustard
¼ tsp. grated orange peel
Salt and pepper to taste
Nutrition:
Calories: 170, Total Fat: 3.5g, Saturated Fat: 0g, Sodium: 70mg, Carbohydrate: 31g, Fiber: 3g, Total Sugars: 9g (Added Sugar: 2g), Protein: 5g
Diet:
Vegetarian & Vegan Diet
Dietary choice:
Vegetarian Vegan Gluten-free
Description:
If you're ever looking for a way to jazz up last night's wild rice leftovers, this recipe is as satisfying as it is versitile. Rotate in your favorite dried or fresh fuit as the mood and season strikes, adding more or less honey depending on your fruit choices. Wild rice's texture is always well complemented by chopped nuts, so if you have a walnut lover at home, don't hesitate to sprinkle some on top just before serving!
---
Source URL: https://wholegrainscouncil.org/recipes/wild-rice-apple-salad
Links
[1] https://wholegrainscouncil.org/grain/rice
[2] http://www.tasteofhome.com/
[3] http://www.tasteofhome.com/Healthy/Live-Well/Smart-Eating/Whole-Grain-Recipes