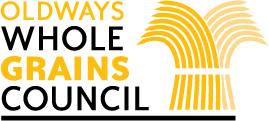 ---
Dredge salmon pieces in flour and set aside.
In a medium bowl, mix together eggs, half and half, salt and pepper. In a wide bowl, mix together rice, breadcrumbs, salt, and pepper.
Dip salmon in egg wash then coat with rice mixture, pressing rice onto salmon. 
Heat 2 tablespoons olive oil in skillet and sear two pieces of salmon at a time for two minutes on each side. Set salmon aside on plate. Repeat to finish. Season with salt and pepper and serve hot or cold.
Ingredients:
2 lbs salmon fillet, cut into 6 pieces
½ cup whole wheat flour
2 eggs
3 tbsp half and half
Salt and pepper to taste
2 cups wild rice, cooked
½ cup Italian style breadcrumbs
6 tbsp olive oil
Nutrition:
Calories: 660, Total Fat: 38g, Saturated Fat: 8g, Sodium: 600mg, Carbohydrate: 40g, Fiber: 3g, Total Sugars: 2g (Added Sugar: 0g), Protein: 41g
Author:
Barbara Mattaliano, Goose Valley Wild Rice. For more great wild rice recipes, visit Goose Valley Wild Rice [2].
Description:
This healthy main course is packed with nutrients including Omega 3s, protein, and fiber. The egg wash seals in the fish's juiciness, adding a rich buttery flavor that is irresistible. The wild rice crust is nutty and delicious. Ready in just 10 minutes. Enjoy it hot or cold.
---
Source URL: https://wholegrainscouncil.org/recipes/wild-rice-crusted-salmon
Links
[1] https://wholegrainscouncil.org/grain/wild-rice
[2] http://www.goosevalley.com