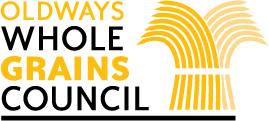 ---
Cook wild rice according to directions, using chicken stock instead of water.
Once rice has cooled, add remaining ingredients except watercress and mix well, seasoning with salt and pepper.
Garnish with watercress and serve at room temperature or chilled.
Ingredients:
1 lb. Grade A Wild Rice
Stock (vegetable or chicken), as needed
½ cup toasted pine nuts
1 bunch scallions
2 carrots, julienned
3 oz. apple-cider vinegar
3 oz. vegetable oil
4 oz. sun-dried cranberries
4 oz. spiced pepitas (pumpkin seeds toasted in oil with salt, paprika, chili powder and cayenne)
Salt and pepper to taste
Watercress for garnish
Nutrition:
Calories: 230 , Total Fat: 16 g, (Saturated Fat: 1.5 g), Sodium: 35 mg, Carbohydrate: 20 g, Fiber: 2 g, Protein: 5 g
Author:
Recipe and photo courtesy of InHarvest and Bruce Barnes. For more great recipes using wild rice and other specialty rices and grains, please visit InHarvest [2].
Diet:
Mediterranean DietVegetarian & Vegan Diet
Dietary choice:
Vegetarian Vegan Gluten-free
Description:
High-quality wild rice with a rich, dark color consistently creates a beautiful dish, especially when mixed with cranberries and pepitas.
---
Source URL: https://wholegrainscouncil.org/recipes/wild-rice-salad-pepitas-sun-dried-cranberries
Links
[1] https://wholegrainscouncil.org/grain/wild-rice
[2] http://www.inharvest.com