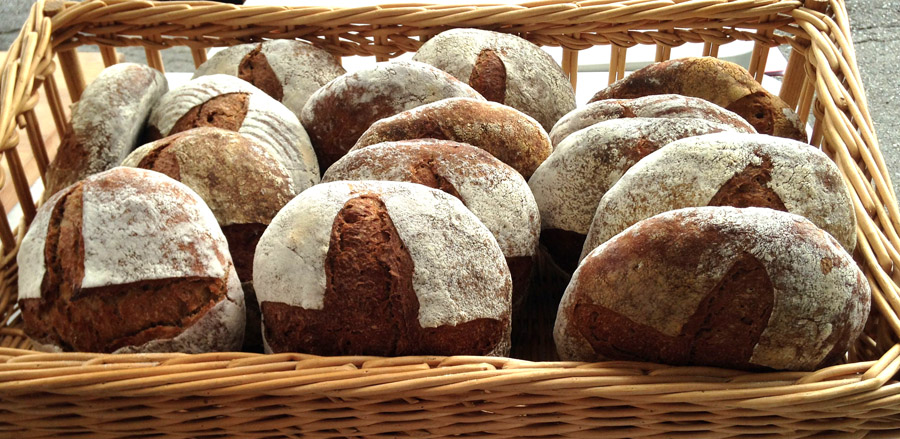 Unless you've been living in a hole underground, you're probably aware of all the attention being paid these days to the gut microbiome – the rich ecology of hard-working bacteria in our digestive tract. Although many of us grew up learning that "bacteria are the enemy," it turns out that our human cells are outnumbered by helpful bacteria within us that play a big role in helping us digest our food and maintain good health.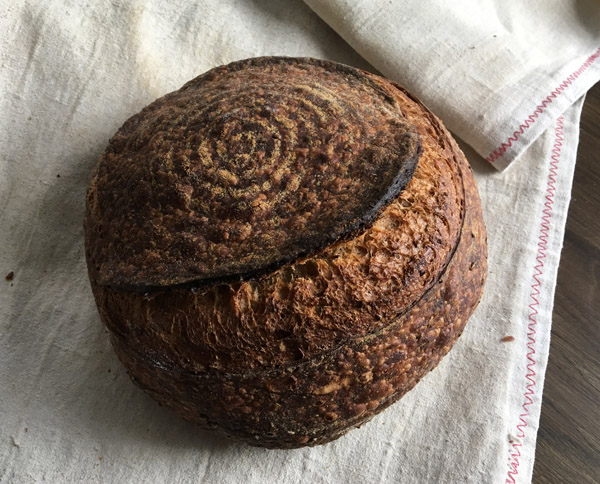 If you want to treat your resident bacteria well (and trust me, you do!), feed them whole grains. That's the conclusion from a recent U.S. clinical trial [2] of 81 adults that Kelly featured in her blog last week [3]. Even better, perhaps: feed them sourdough whole grains, made more delicious by beneficial bacteria from the slow-fermenting sourdough process.
Lately I've been enjoying an amazing sourdough whole wheat bread from my neighborhood bakery [4], made with locally-milled Maine Grains wheat [5]. Intoxicated by the strong wheaty aroma that fills my kitchen when I bring home a fresh loaf, I got curious about whether sourdough bread like this had any special benefits for me and/or my gut microbes. Was I jumping to conclusions, or did the research back up my gut [pun intended] instinct?
The evidence was solid. Noodling around in PubMed [6] (a research geek's equivalent of a candy store), I found some very cool studies showing the advantages of sourdough bread produced with slow fermentation compared to typical commercial yeast breads: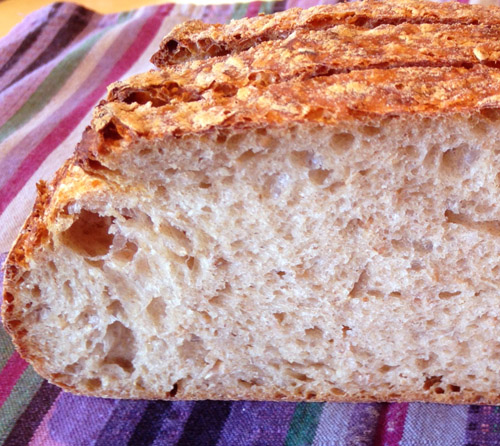 The lovely microbes that are responsible for all these benefits of sourdough bread apparently don't live to tell about it. Dr. Marco Gobbetti [14], an Italian researcher who is one of the world's experts on sourdough fermentation, told us that the lactobacilli themselves don't survive the baking process – even though their hard work makes for a better loaf.
 While I've been nibbling my whole wheat sourdough bread, I've been reading two fascinating books explaining the gut microbiome: The Mind-Gut Connection [15] by Emeran Mayer, MD and I Contain Multitudes [16] by Ed Yong. I recommend both of these to anyone interested in this topic. (Cynthia)
Intro
My gut instincts told me whole grain sourdough is about as good as bread comes. When I looked at the evidence, I was even more convinced.