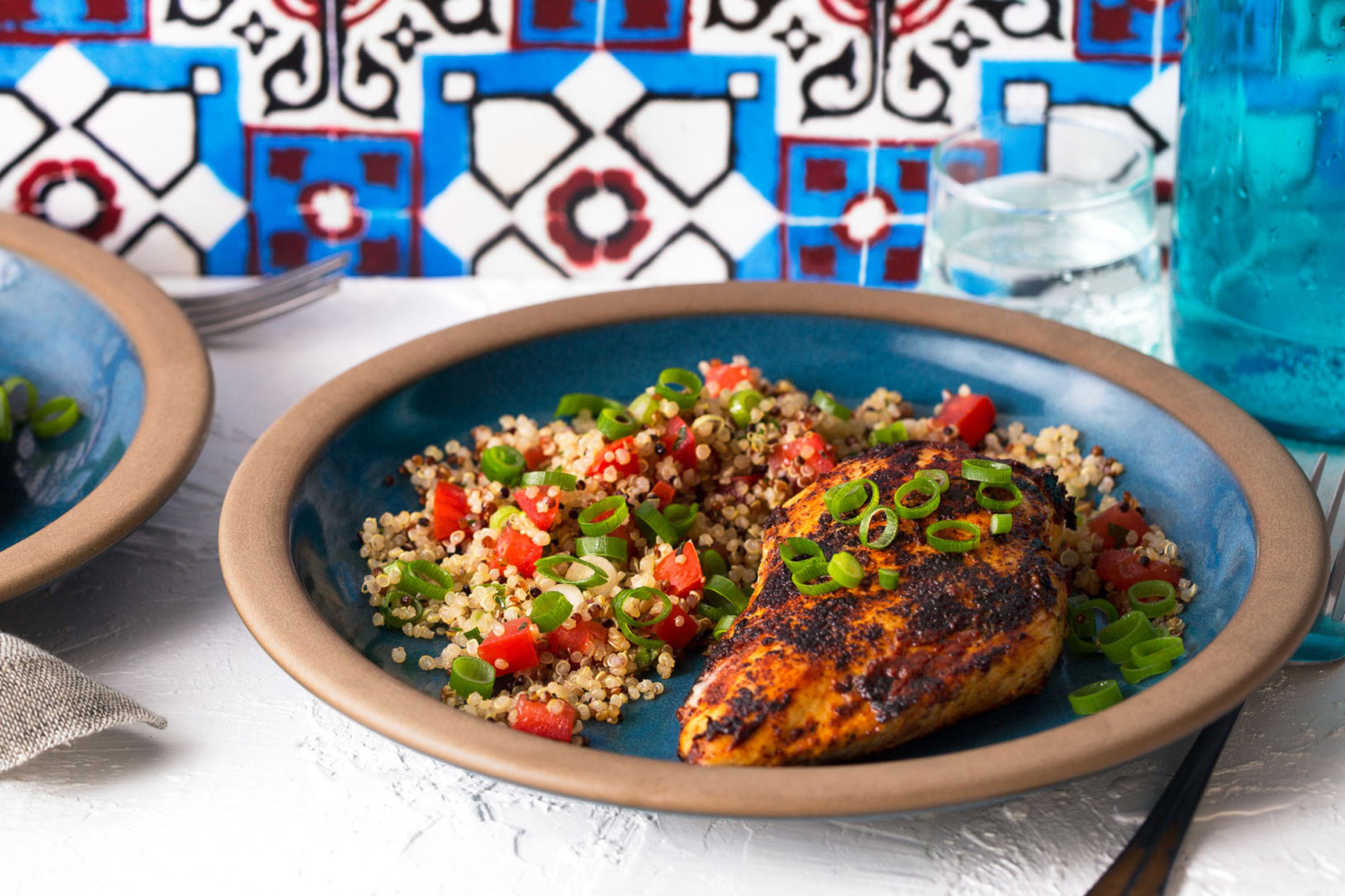 As a foodie at heart, combing through cookbooks and blogs to decide on my weekly recipes is a joy that I will not willingly give up. But when jetlag and an empty fridge weakened my defenses, I suddenly discovered the appeal of meal planning from the comfort of my own couch, getting my usual whole grain fix via a meal kit delivery service.
I am hardly the only person to outsource this activity. One in four adults [2] purchased a meal kit delivery in 2016, according to a Harris Poll. While convenience is one of the main drivers of this trend, meal kits are also becoming an interesting way for consumers to practice healthy habits, by building cooking skills and trying new ingredients like whole grains.
When Consumer Reports reviewed Purple Carrot, a vegan meal kit delivery service, in 2016, they noted that [3] "All of Purple Carrot's recipes contained whole grains or legumes (something many of the other services dropped the ball on)."  While not all meal kit delivery services are health-focused, a wider variety of whole grains has become more and more visible in various meal kits across the marketplace in the years since.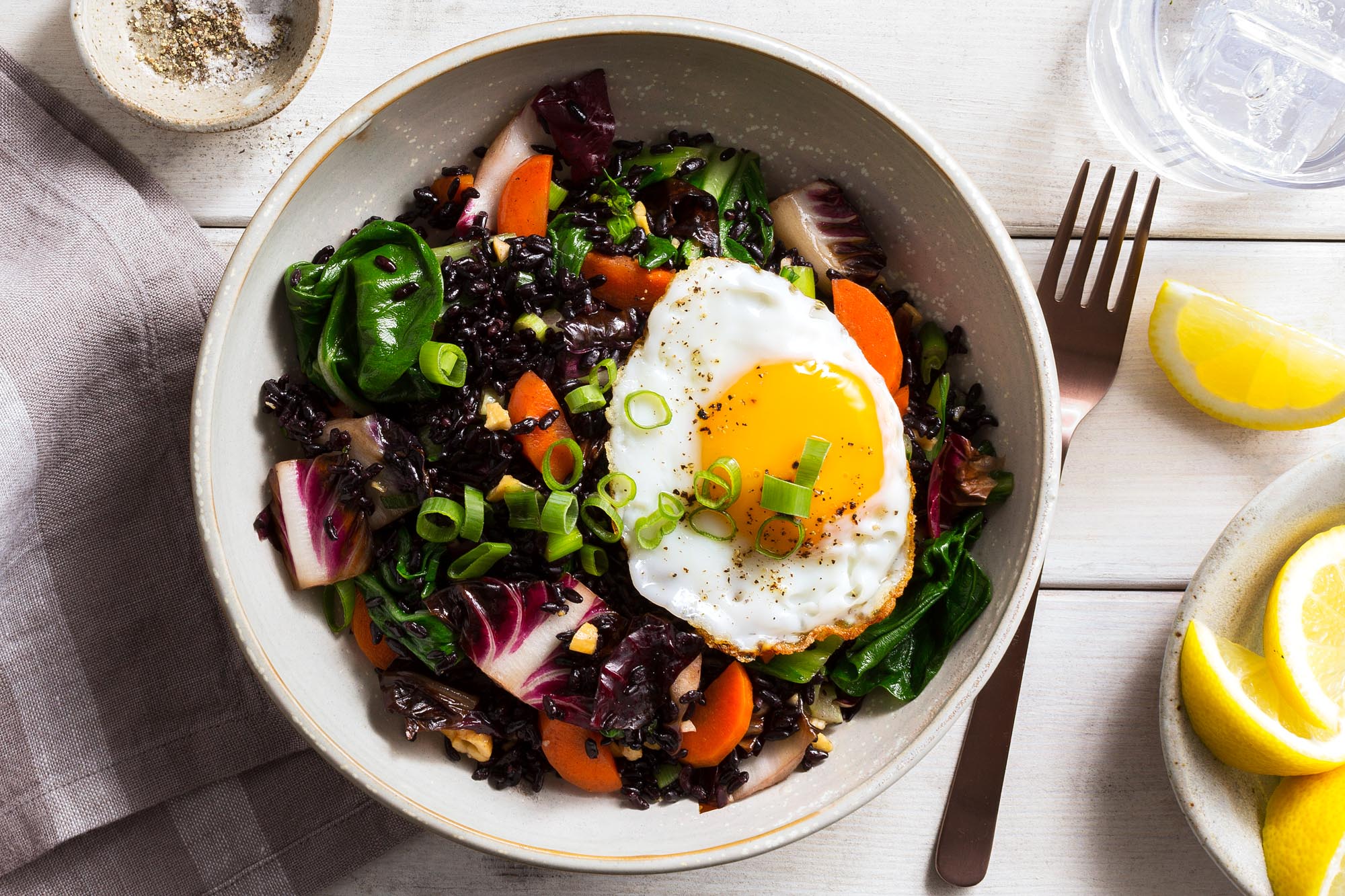 Purple Carrot subscribers can choose from meals like Korean jackfruit bibimbap over brown rice, herb-marinated tofu kebabs with millet pilaf, and vegetable hakka soba noodles (which, if made traditionally, should include whole grain buckwheat flour). Sun Basket, which offers dietitian-approved eating plans, has a particularly impressive whole grain lineup, with dishes like Lebanese-style chicken breasts with quinoa and tomato tabbouleh, Thai stir-fry with bok choy, black rice, and fried eggs, and salmon with balsamic strawberries and bulgur–sweet pea salad.
"Our recipes offer a lot of unique ingredients that people might be intimidated to try or might not be available in their local grocery store," Kaley Todd, a Registered Dietitian at Sun Basket, explained to me in an interview. While ancient grains remain a popular trend among chefs and tastemakers, a 2015 survey [4] found that only 1 in 3 American adults have tried quinoa, with even lower numbers for grains like millet, bulgur, sorghum, and farro. Meal kit delivery services are out to change that.
"We give step-by-step instructions to guide the customer," says Todd, illustrating how this new sector of the food industry is making people more aware of and open to new foods. Additionally, meal kits are a low-risk opportunity to try something new, since you're not burdened with leftover ingredients, and can ease your way in one dish at a time. "You don't have to buy a whole box of quinoa, we give you just what you're going to use," explains Todd.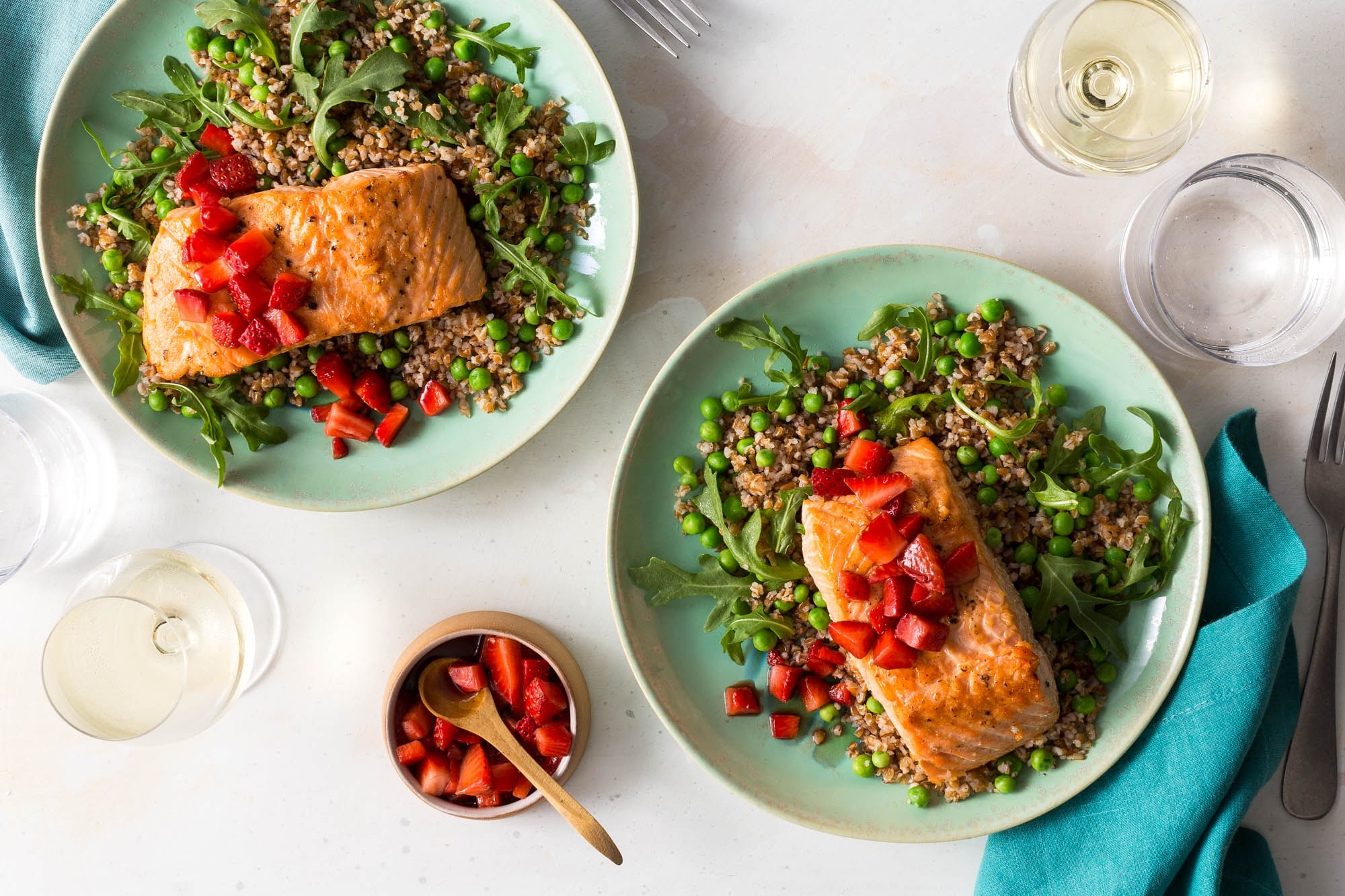 In order to usher meals onto the table in a timely manner, many meal kit delivery services turn to the large selection of quicker-cooking whole grains, like quinoa, bulgur, or freekeh. Since sprouting whole grains can sometimes help further decrease the cook time of grains, we expect to see more sprouted grains being utilized in meal kits in the years to come.
Meal kit delivery companies have awakened a love of whole grains in even the unlikeliest of customers. In fact, more than one-third [2] of Harris Poll responders noted healthy recipes as one of the top 5 reasons to purchase a meal delivery kit. "It's refreshing and reassuring as an RD when you read about customers changing their eating habits for the better, thanking us for helping them create new healthy habits," reflects Todd. As more and more consumers dust the cobwebs off their cookware and start getting comfortable in the kitchen, it's only a matter of time before the training wheels come off, and they're whipping up their own whole grain recipes. (Kelly)
Intro
Meal kits are a popular way for consumers to practice healthy habits, by building cooking skills and trying new ingredients like whole grains. Find out which whole grains might find their way onto your doorstep via meal kits, and read on about our experience here.