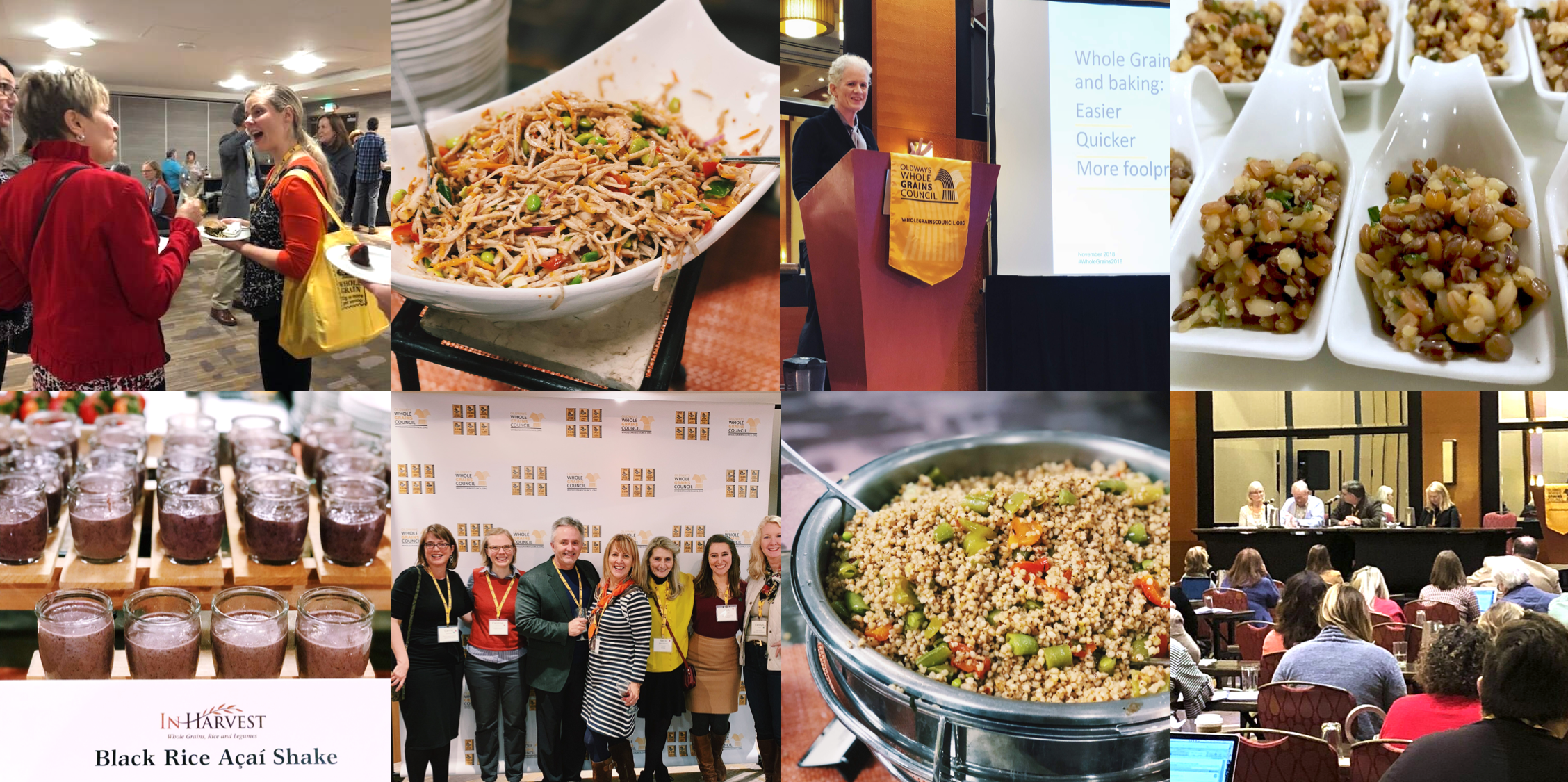 Every two years we gather experts from every corner of the food and grain world to discuss the latest whole grain trends and nutrition science, and to gain insight from chefs, manufacturers, academics, dietitians, and government regulators alike. The presentations from this year's Seattle event are already posted on our website [2] and we will be posting accompanying videos very soon. In the meantime, here are a few of the many interesting trends and ideas highlighted at our gathering.
Gen Z Craves Adventure, New Experiences, and Traditional Food with a Modern Twist
With a new generation of consumers entering adulthood, many are curious to see how Gen Z's preferences and habits will influence food trends and marketing. Melissa Abbott [3], Vice President of Hartman Retainer Services & Culinary Insights at Hartman Group, described Gen Z as a generation deeply attuned to technology, social media, and visual forms of information. Looking more so to YouTube, celebrity chefs, and competitive cooking shows, like Chopped, for culinary inspiration than to the cookbooks and magazines beloved by older generations, Gen Z seeks foods that are creative, visually appealing, and "Instagramable." 
Chefs Michael Holleman and Coleen Donnelly [4], of InHarvest, pointed out that Gen Z is also very diverse racially and ethnically. This generation has grown up in an unpredictable, often unsettling period characterized by terrorism and a financial recession – factors that have led these young people to find comfort and stability in connecting with cultural traditions. Gen Z does not have an aversion to the word "healthy" the way other generations have. Rather than seeing this characterization as a detriment to the flavor of a food, "healthy" has positive connotations for these consumers who associate it with fresh, flavorful, whole ingredients that lend vibrancy and liveliness to dishes that have traditional roots in global cuisines. 
Sustainability is Increasingly Important to Consumers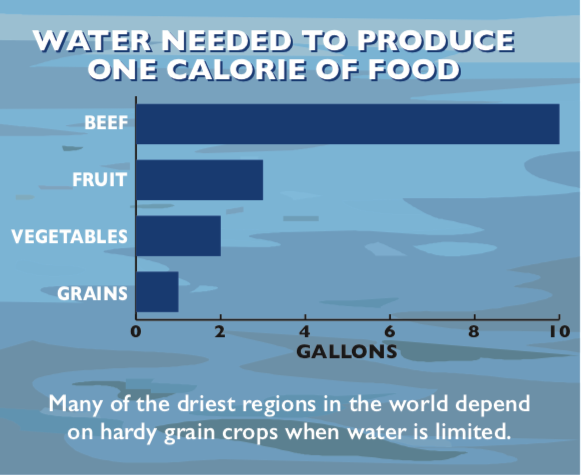 Trend data from Hartman Group shows that consumer concern for the environmental impact of their food choices is on the rise. Consumers are looking for "ingredients with a purpose." Those consumers Hartman Group categorizes as the "most engaged" are looking for indications of responsible land management, regenerative agricultural practices, crop diversity, and efforts to promote soil health. "We want products that regenerate our soil, our climate, and our social fabric," explained Abbott. "As consumers continually reexamine the role of grain in their diet, interest in sustainability and wellness propels them even deeper in to the world of quality distinctions and the progressive consumer's good food philosophy."
With this increasing interest in the origins of our food, consumers are looking for products that tell a story – about the farm where its ingredients were grown, or about a company's commitment to organics and sustainable practices. These drivers toward "mindful sourcing" and traceability are more compelling to many of today's consumer than nutrient claims alone. Here at the WGC, we frequently speak with consumers who are very happy to learn that whole grains are among the most sustainable food crops [5]. In fact, many ancient grain varieties are particularly well-suited for adapting to climate change as they have some of the lowest water requirements and can thrive under drought conditions. 
Whole Grains Have an Authentic, Time-Honored Place in Our Cuisine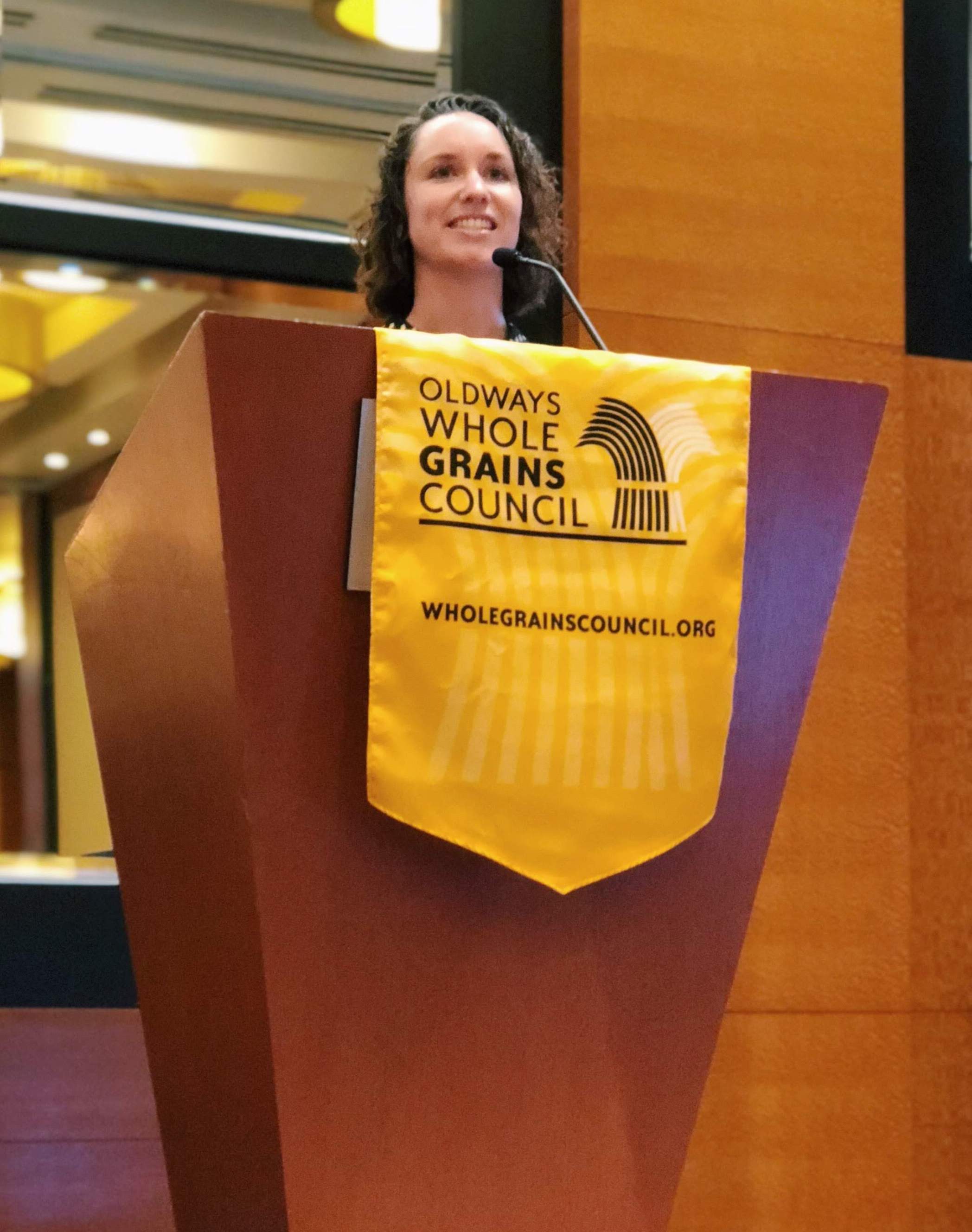 The future of our foodscape is being shaped by a new generation, excited and curious about cooking and connecting with its cultural roots, and by a society that is increasingly aware of the effects that climate change. So, given the importance of whole grains in both sustainable agriculture, and heritage diets around the world, it's no surprise that consumption is on the rise [6], with ⅔ of consumers telling us they've increased their whole grain consumption over the past five years. 
But Dr. Emily Contois [7], Assistant Professor at the University of Tulsa, proposes that the factors at play in our food choices may also run deeper than that – reflecting our sense of identity and security and telling a "complex story about culture, politics, and much more." She suggests that consumers today see whole grains as "real" and authentic foods with an honest history behind them "in an age when much feels unreal, fake, broken, and untrustworthy." 
In our work to inspire an embrace of healthy, sustainable foods with rich cultural traditions, we have seen how powerful the connection to history and heritage can be. As many of us gather this Thanksgiving week with our families to share meals and traditions, we'd love to hear more about the whole grain dishes that feel central to your own family traditions. Tell us about them in the comments below. (Caroline)
Intro
Explore a few of the many interesting trends and ideas highlighted at our 2018 Seattle Whole Grains Conference.